Homura Akemi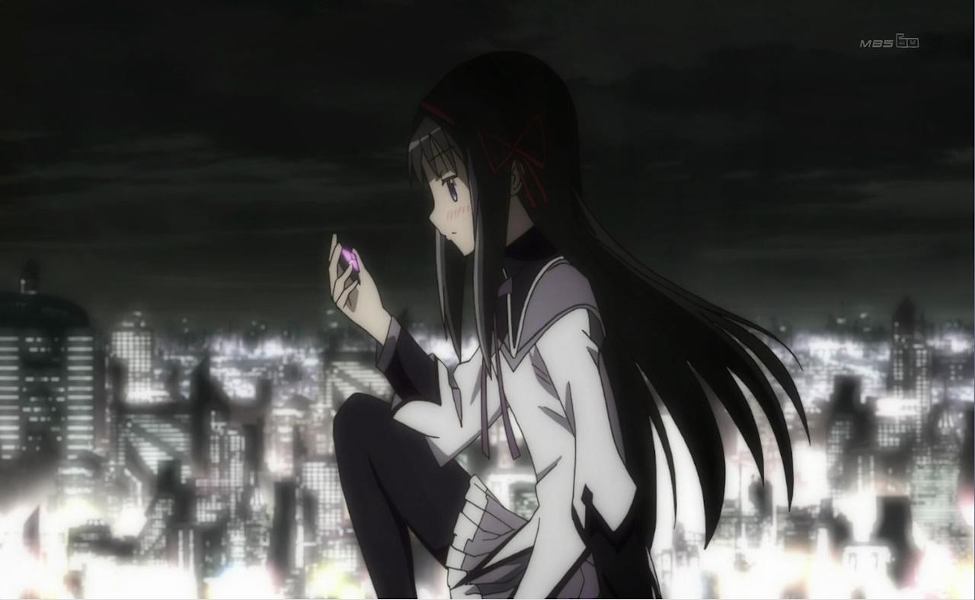 Homura (voiced in Japanese by Chiwa Saito and in English by Cristina Valenzuela) is one of the major main characters in the anime/manga series Puella Magi Madoka Magica.
She is a very diversely written character, treading a fine line between being the protagonist and technically being the villain, due to the constant wearing down on her mental state from every new time iteration she goes through to keep Madoka safe. For this one, I've chosen to do her main magical girl outfit.
Homura has very long black hair, that she wears a dark headband on, and greyish purple eyes. Her magical girl outfit consists of a white, grey, and black top with a purple ribbon on the neck, a grey and white skirt, and black tights with purple diamonds down the sides, which lead into a sort of high-heel end (I included some flats if you want it to blend in better with the tights, but high heels of choice are also an option). She also carries her reality warping shield while in combat.