Jin Bubaigawara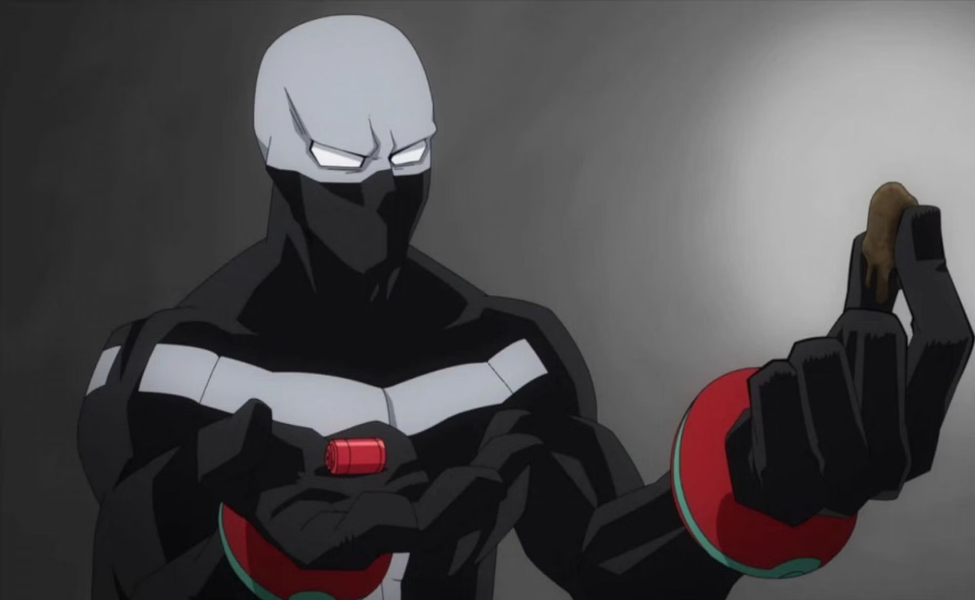 Twice (voiced in Japanese by Daichi Endō and in English by Newton Pittman) is one of the members of the League of Villains in the series My Hero Academia/Boku no Hero Academia.
His Quirk is the ability to duplicate himself and others, but it backfired on him early on when he tried to use his doubles to make his life easier, which left him with a lasting scar on his forehead and a divisive personality disorder.
We don't often see Twice without the suit on, as wearing the mask keeps him calm, but he has spiked up wheat-blonde and greyish blue eyes. He wears a fully encompassing black body suit, with silver-grey T and W across the front, matching colored boot pieces, a half cap mask with white eye holes, and orange-red cuffs, with green detailing.