Junpei Tenmyouji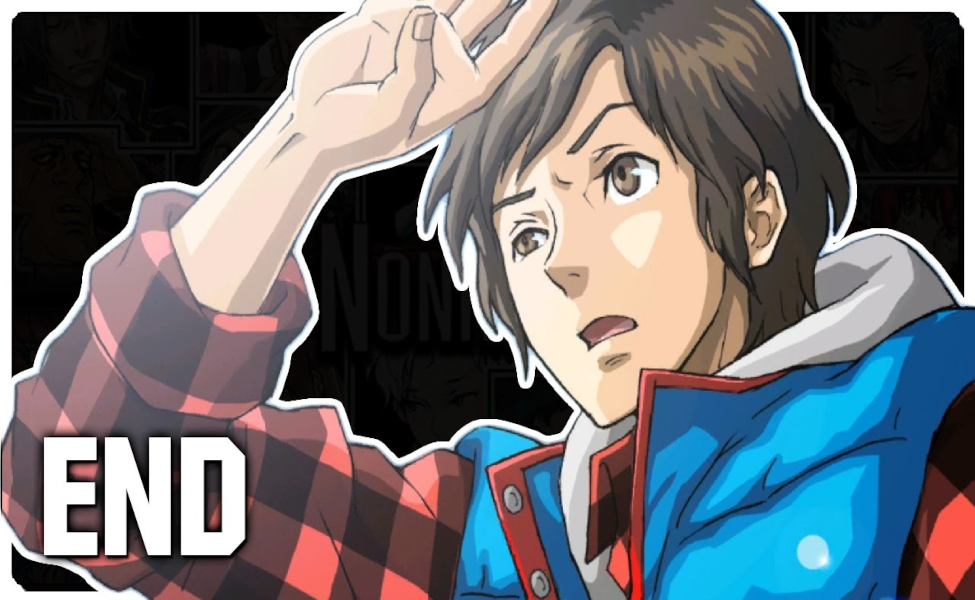 Junpei (voiced in Japanese by Tatsuhisa Suzuki and in English by Evan Smith) is the main player character of the first game in the Zero Escape game series, 9 Hours 9 Persons 9 Doors.
He ends up getting dragged into the second Nonary Game by getting kidnapped and forced to play, and then ends up subsequently being dragged into all the following games that occur throughout the rest of the series. The main person he's close to through during these following games is his childhood friend, Akane Kurashiki.
Junpei has shaggy brown hair and matching brown eyes, and dresses very comfortably. He has a red flannel button up shirt, with a white hooded vest worn over that, and a bright blue and red vest on top. His pants are dark blue loose capri pants, and his shoes are blue and red detailed sneakers.