Kaiji Tang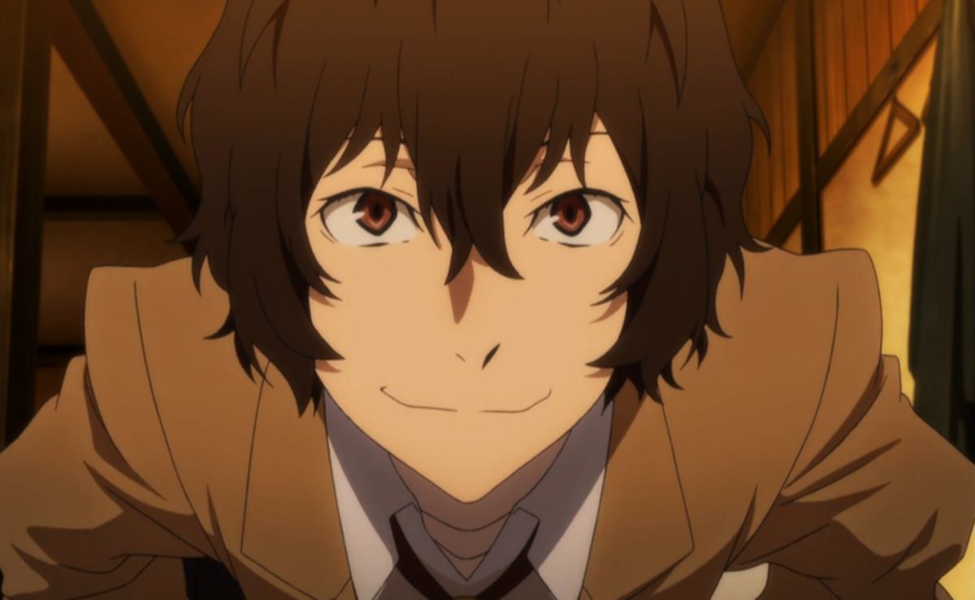 Osamu Dazai (voiced in Japanese by Mamoru Miyano and in English by Kaiji Tang) is one of the main characters in the anime/manga Bungo Stray Dogs.
Dazai used to be a member of the Port Mafia, partnered with Chuuya, until he defected and went to join the Armed Detective Agency, the opposing organization. He has the ability to nullify other's powers, and this has been largely beneficial with keeping Chuuya's god powers in check.
He has fluffy brown hair and similarly colored eyes. The outfit we usually see Dazai in is semi-formal, he wears a blueish-white button up shirt, a bolo tie, a blue undervest, a black vest over top, cream pants, brown shoes, a tan longcoat, and is wrapped in white bandages all over his torso and arms.