Karel Roden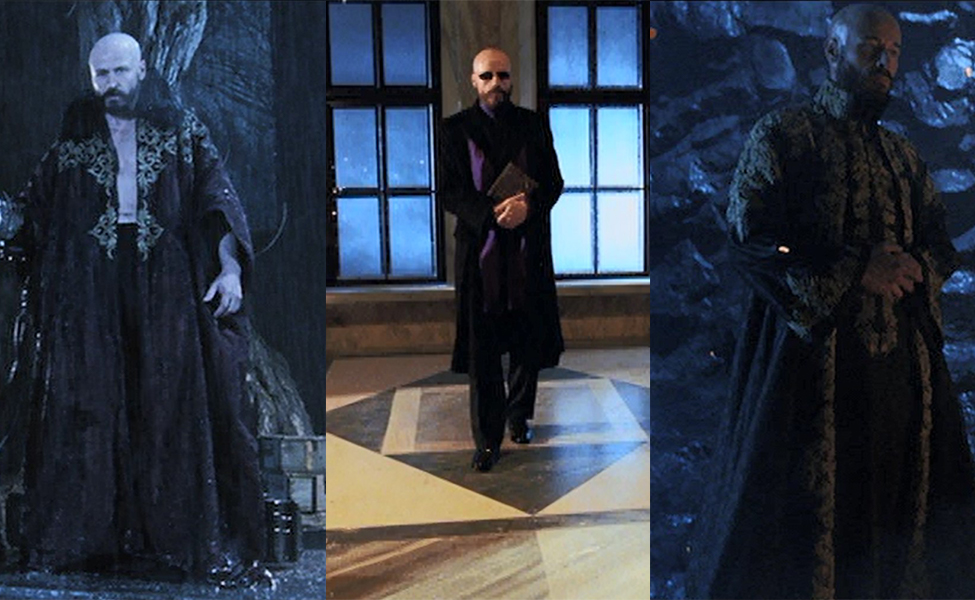 Rasputin is one of modern history's most mysterious figures. Mike Mignola's take on the man in the original Hellboy comics published through Dark Horse. And there is no denying the sinister air Karel Roben brings to the character in the 2004 film adaptation.
Part of what sets Rasputin apart even from his Nazi henchmen is his penchant for dark near-religious regalia. In the 1940's he wears a flowing black robe trimmed at the neck with black fur and decorated with cold cordwork designs. While the exact coat is hard to find, a plain black overcoat can be altered with a segment of fake black fur and appliques attached with either fabric glue or safety pains, depending on your skill level and if you want to use the coat for other costumes.
The same coat can be used without the fur and with additional brocade decoration down the front and cascading across the shoulders. Both this look and the '40s look are worn over black pants and black boots, skipping the shirt.
Between his two ritual-esque looks, Rasputin favors a black suit, black dress shoes, a black overcoat, and a draped purple scarf as well as some iconic black sunglasses.
All three looks are rounded off with a bald cap and a goatee.