Kathy Bates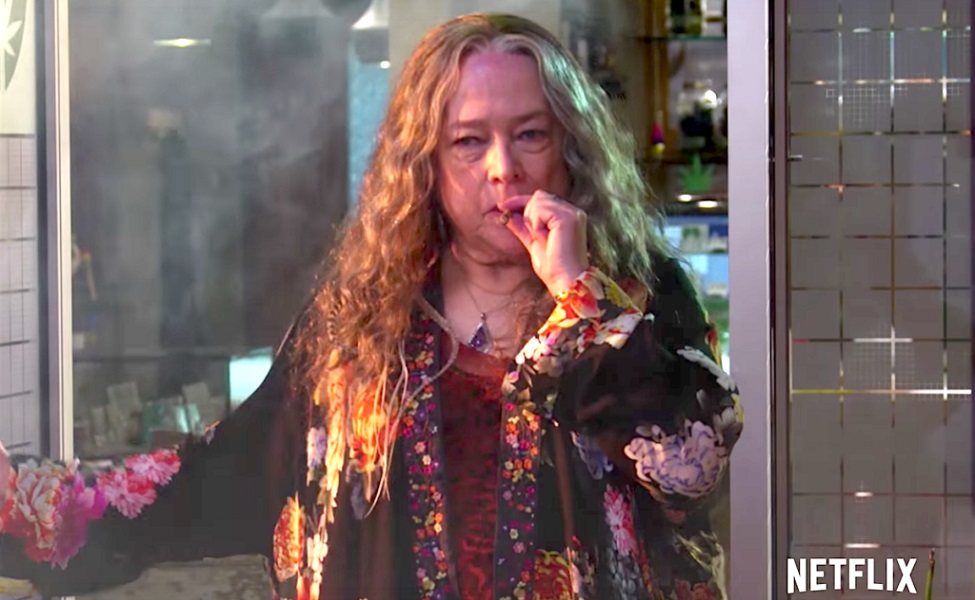 Ruth Whitefeather Feldman (Kathy Bates) is a marijuana activist and one of the core characters on the show Disjointed. She has been an activist for more than thirty years, largely fighting for the legalization of marijuana. And while she might not always be the easiest person to get along with, she really does try to help the people around her. Whether or not they really want her help!
Ruth's look is comfortable, colorful, and casual. You'll want to start with a long wavy wig in silver tones. A long colorful shrug and coordinating top start the outfit while cuffed jeans and slip-on shoes finish the look. Add in some chunky jewelry and a burning desire for social justice and you're ready to heal-p people, as Ruth likes to say!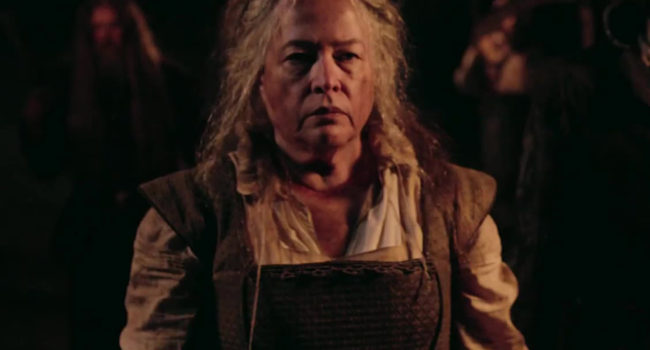 Played by Agnes Mary Winstead (Kathy Bates) in American Horror Story: Roanoke, The Butcher is a centuries-old bloodthirsty woman responsible for the deaths of the original Roanoke colonists before taking her own life. She still haunts the land, demanding the bloody death of anyone who dares to settle there or wander in her forest. Agnes plays The Butcher in a modern-day horror TV reenactment about one couple who faced The Butcher and lived, but Agnes quickly becomes just as insane as the original Butcher. The Butcher wears traditional colonial garb stained in dirt, mud and blood.