kid cosmic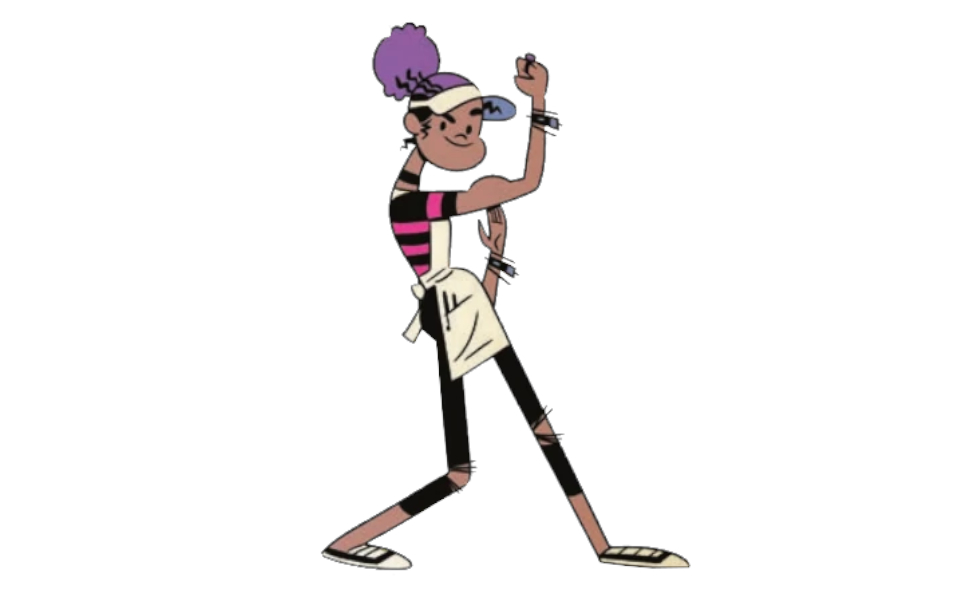 Jo (voiced by Amanda Céline Miller) is a teenage girl who works at her mom's diner while moonlighting as a member of the Local Heroes on the Netflix show Kid Cosmic.  When she harnesses the power of the Purple Stone, Jo becomes Portal Girl, a teleporting hero who works with the Kid.  Jo has purple hair and wears a pink and black striped shirt with black jeans and sneakers.  When working at her mom's diner, she also wears a white visor and apron.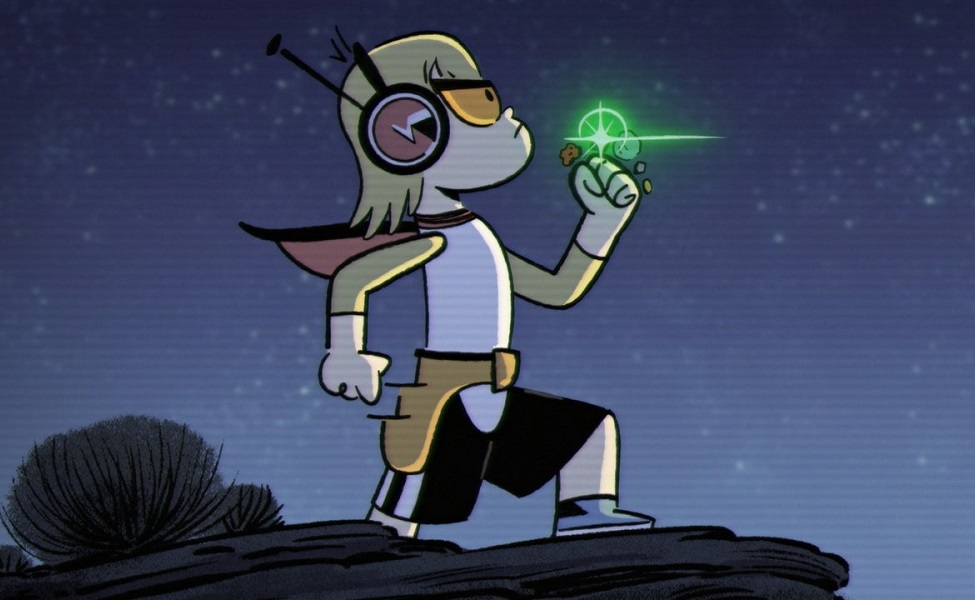 What do you do when you're nine years old and trying to make sense of the world after you lose your parents? You turn to stories. And what do you do when the chance to be like the heroes in your stories literally lands in your small town? You take up the challenge with your friends joining you along the way.
In Kid Cosmic, the Kid has an active imagination and a great sense of justice. He also, as it turns out, knows how to turn everyday clothes into a uniform fit for heroes. A shoulder length blonde wig give you the lanky locks Kid sports while yellow-tinted sunglasses and headphones with an antenna make up most of his accessories. A black cape and white baseball shirt with yellow sleeves pairs with black athletic shorts striped with white and blue sneakers to round out his uniform while a yellow leather holster and, of course, the green power stone are the final keys to the perfect Kid Cosmic cosplay.