Kortopi Tounofmaill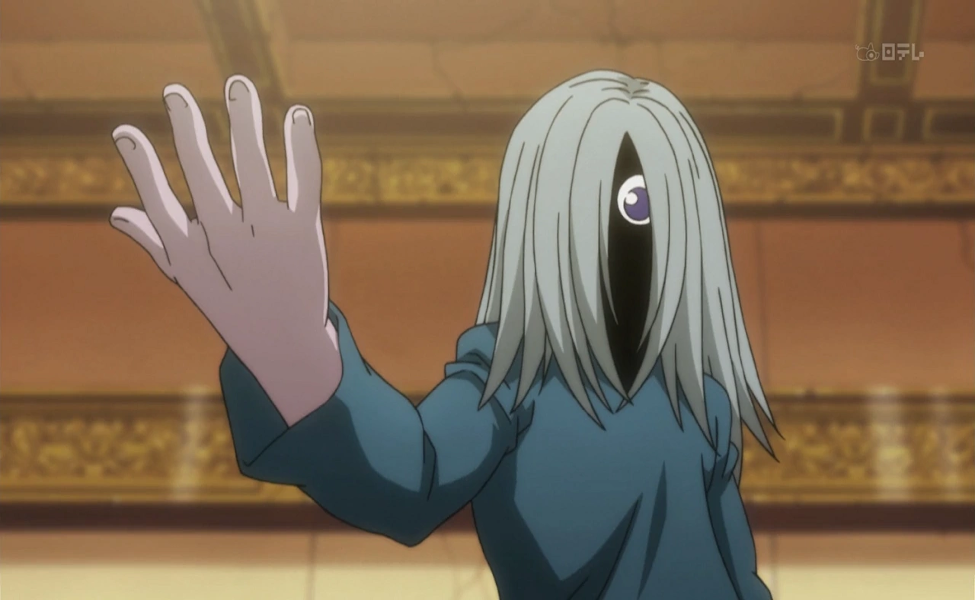 Kortopi (Voiced in Japanese by Shinya Hamazoe and in English by Tony Oliver) is the twelfth member of the Phantom Troupe in the anime Hunter x Hunter.
He is the smallest and weakest member of the Troupe, but has a extremely useful nen ability in terms of being a thief, as he can duplicate items to an undetectable level.
Kortopi has large purple eyes, though we don't see more than one of them in the anime, and just past shoulder length light blue-grey hair. He wears a simple blue-grey robe, light blue capris, and black slip on shoes, but is often seen barefoot.