Mai Zenin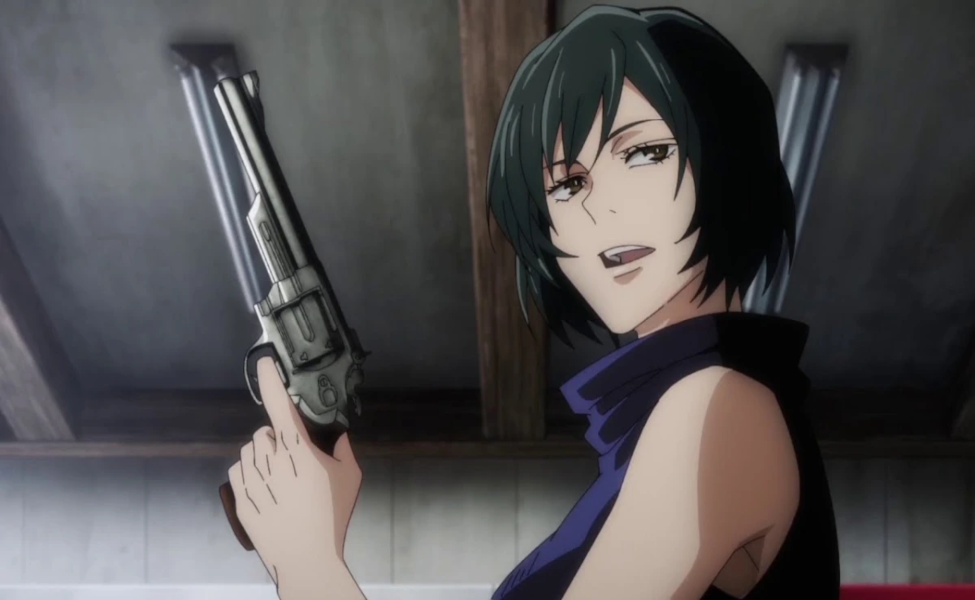 Mai (voiced in Japanese by Marina Inoue and in English by Laura Post) is a secondary character in the anime/manga Jujutsu Kaisen.
She is the twin sister of Maki Zenin, but goes to the Kyoto branch of Jujutsu High, instead of the Tokyo Branch like the others. She resents her sister for them having to go into the sorcerer life, and is quite rude to those around her in retaliation for her current role.
Mai has just above chin length dark green hair, and golden brown eyes. She wears a long sleeved version of the school's uniform shirt in dark blue, low dropped pants in the same color, chocolate brown boots, and she carries around her gun to fight with.