mamiko noto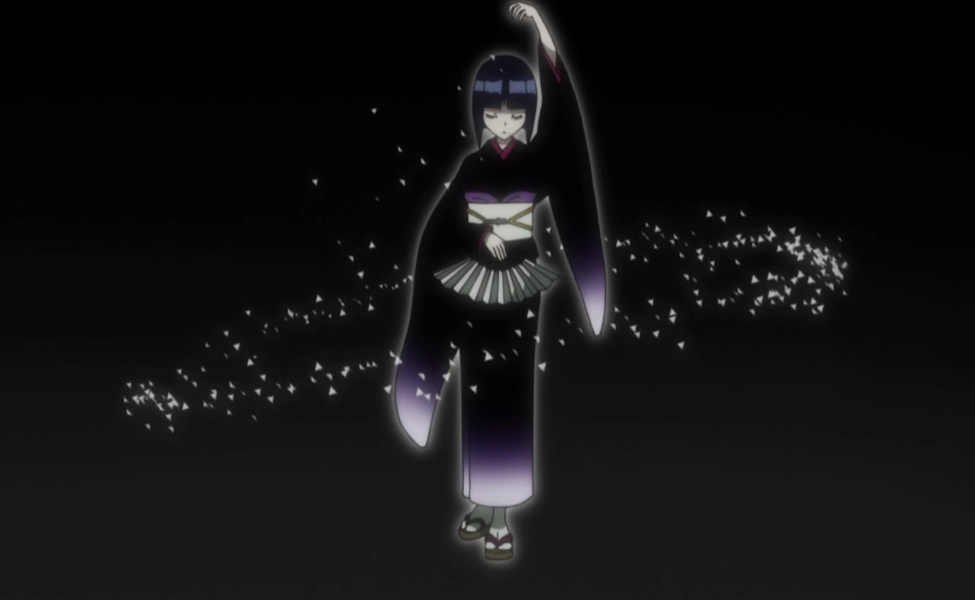 Kalluto (voiced in Japanese by Mamiko Noto and in English by Lauren Landa) is the youngest sibling out of the Zoldyck family of assassins, in the anime Hunter x Hunter.
While originally seen as just a tool and a dress-up doll for Kikyo Zoldyck (the mother of the family), Kalluto has since left the family home and joined the well known group of criminals in the series, the Phantom Troupe, along with the oldest brother of the Zoldycks, Illumi.
In terms of appearance, Kalluto follows generally in with the rest of the family, with the same sort of purplely black hair, cut to about chin length, with pink eyes in contrast. The outfit that Kalluto wears is very traditional, a dark furisode that was presumably chosen by Kikyo, with accenting details (color gradient, and sometimes a design over top), and traditional Japanese sandals with matching socks.
The specific furisode I found is semi customizable, as it's just straight black, but that leaves the option to pattern the hem and sleeves as you'd like, to match specific arcs of the series (I've included the paint materials you may need).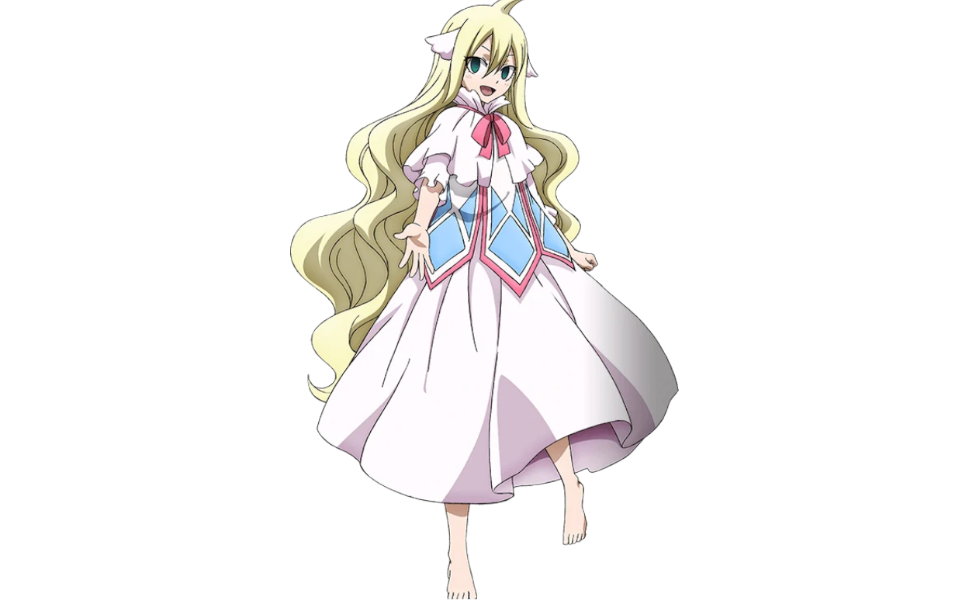 In the anime series Fairy Tail, Mavis Vermillion (voiced by Mamiko Noto and Leah Clark) is one of the founders of the Fairy Tail Guild and the first Guild Master.  Mavis has long blonde hair with a small ahoge.  She wears a long pink robe with a bow around the neck and wing-like adornments in her hair.  While Mavis prefers to go barefoot, a bare of nude-colored ballet flats can help you imitate her look while keeping your feet protected from the elements.