matthew mercer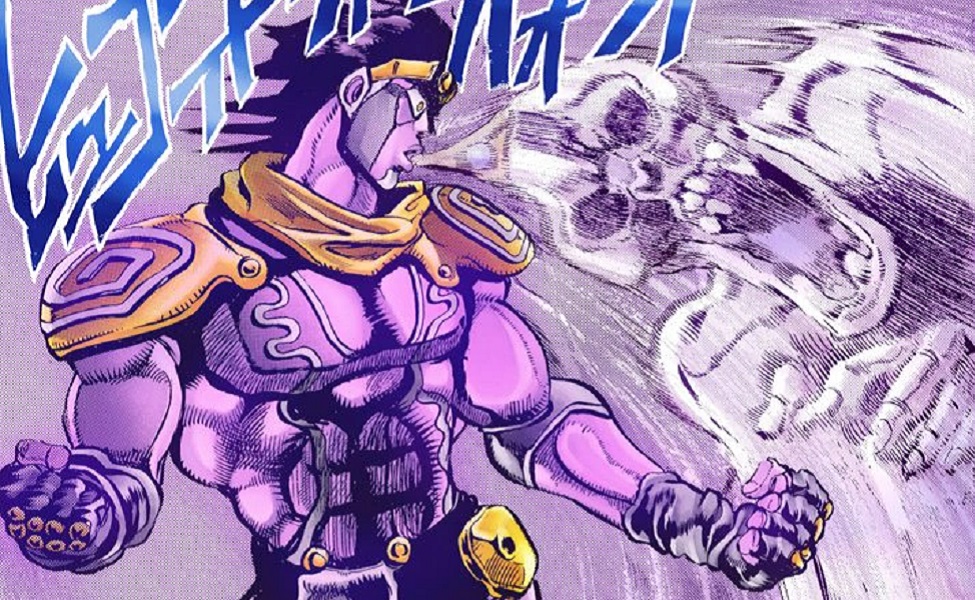 Star Platinum (voiced by Matthew Mercer in the English animated versions) is one of the first stands introduced in Jojo's Bizarre Adventures. Largely silent and easily moved to violence, it is incredibly powerful.
Star Platinum doesn't wear much but creating a cosplay for it takes more DIY than you might expect. You can achieve its purple skin either through the use of body paint of the use of a purple body suit with paint only on your face and neck. If you use body paint on your whole body, be sure and grab a pair of purple shorts to wear under its white loincloth.
It also wears elbow protectors, knee protectors, and shoulder pads. You will have to spray paint standard knee and elbow pads with purple spray paint. The shoulder pads need to be painted gold, however. And you can add the purple curling stripe on his shoulders with foam or cardboard painted purple and glued in place with a glue gun.
After that it's just a matter of cutting the fingers off white gloves, putting a gold scarf around your neck, adding a gold belt, slipping into some white ankle boots, and putting on a black wig!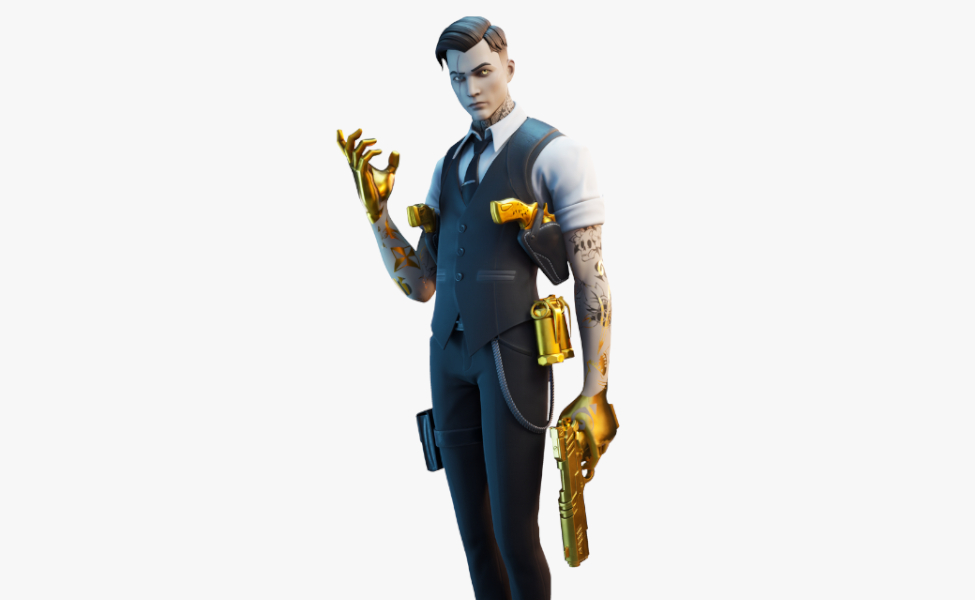 Midas (voiced in-game by Matthew Mercer) is a Spy Boss for The Agency.  Midas' look is crisp; a vest and tie with dress shirt and pants to match.  He is heavily tattooed, with a stylish pompadour haircut.  To really recreate this look, you'll want to go over-the-top with gold accessories and weaponry where you can find it.  Some gold body paint and gloves can help achieve the transitional appearance seen here, without requiring you to paint your entire body in metallic gold.  Scar wax can be used to create the scar over Midas' right eye.