Nagisa Hazuki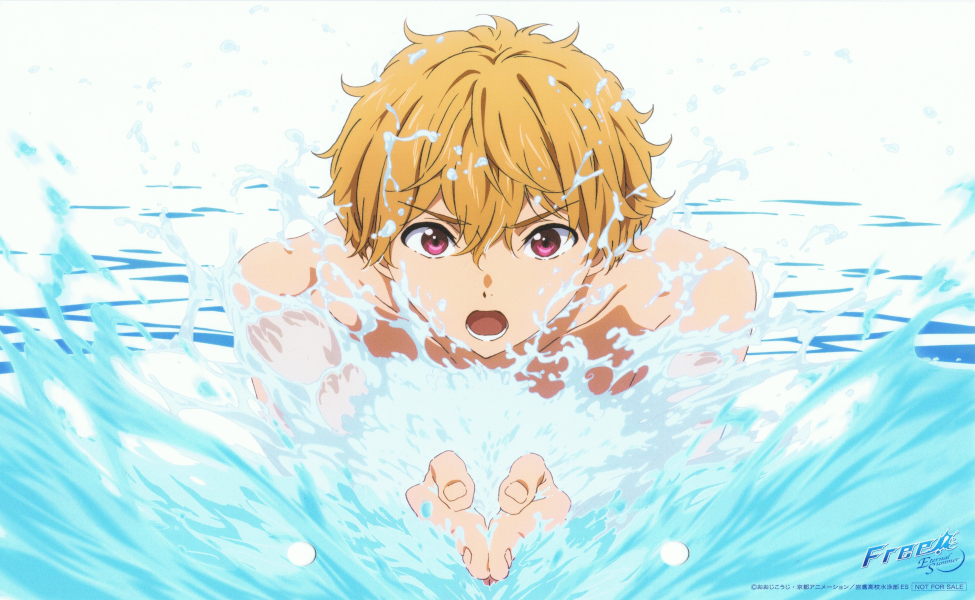 Nagisa (voiced in Japanese by Tsubasa Yonaga and in English by Greg Ayres) is one of the main characters in the anime Free!
At the start of the series, he is the breaststroke swimmer for the swimming club at Iwatobi High School. Currently he is attending Naribusawa University.
Nagisa has short, fluffy golden blonde hair, and pink eyes. His swimming outfit is the Iwatobi school jacket, and a pair of tight, mid-thigh black swim shorts, with pink line detailing.