Nai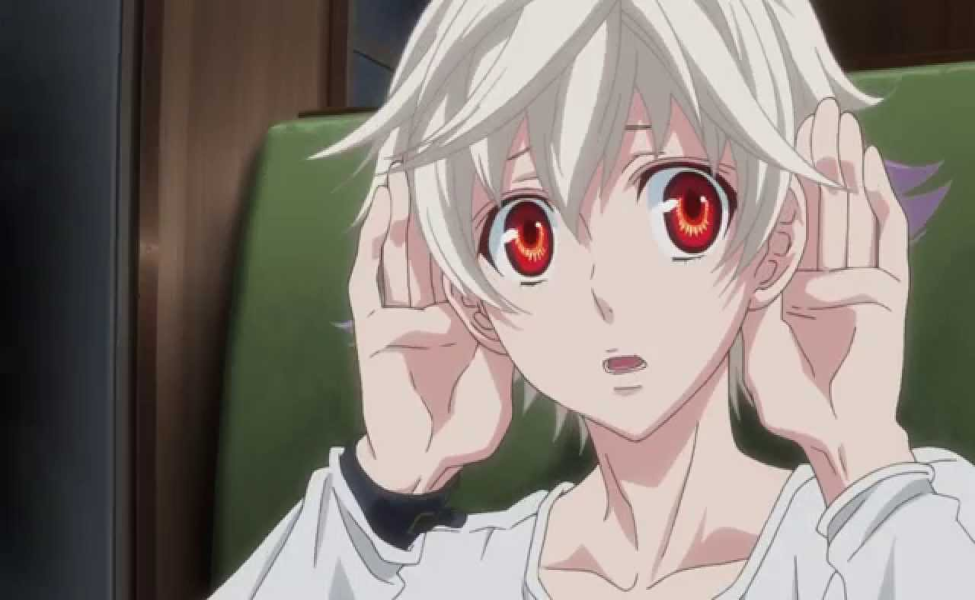 Nai (voiced in Japanese by Hiro Shimono and in English by Sean Michael Teague) is one of the main characters in the anime/manga Karneval.
He is a very quiet and innocent person, and tends to be overly dependent and reliant on those around him. Nai has another side to his story that isn't revealed until later on.
He has fluffy white hair that tufts out into lavender spikes on the sides and has reddish orange eyes. He wears a loose collared off-white long sleeved shirt with indigo shorts, and white heeled shoes with gold buckles, along with a cuff he wears on his wrist.