Nick Jr.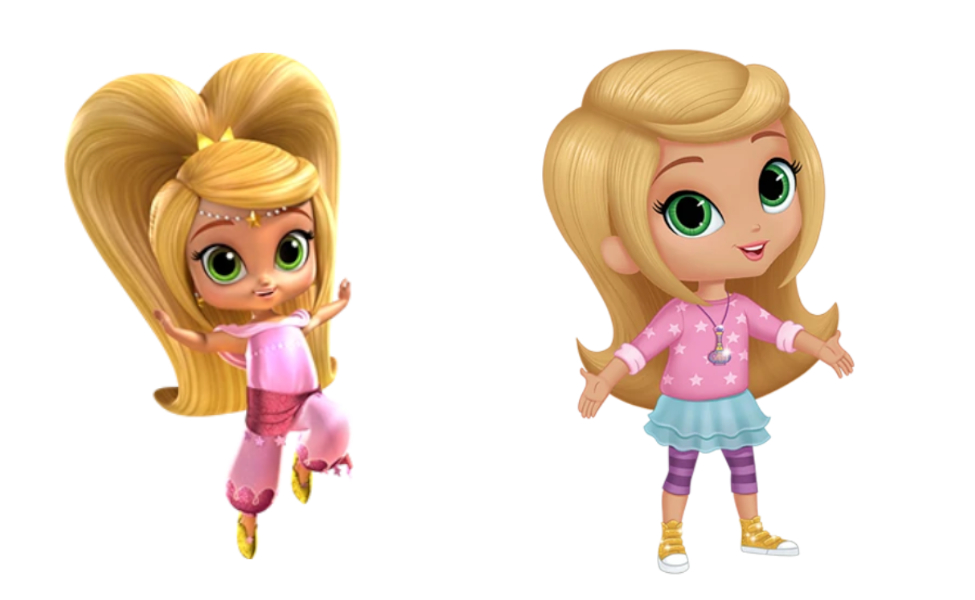 Leah (voiced by Alina Foley) is a genie and one of the main characters of the Nick, Jr. show Shimmer and Shine.  Leah has long blonde hair, and is shown to be a caring and honest person, dedicated to helping her friends any way she can.  Leah's genie outfit is light pink with gold shoes, while her normal outfit consists of gold sneakers, a blue skirt, and a pink shirt with stars on it.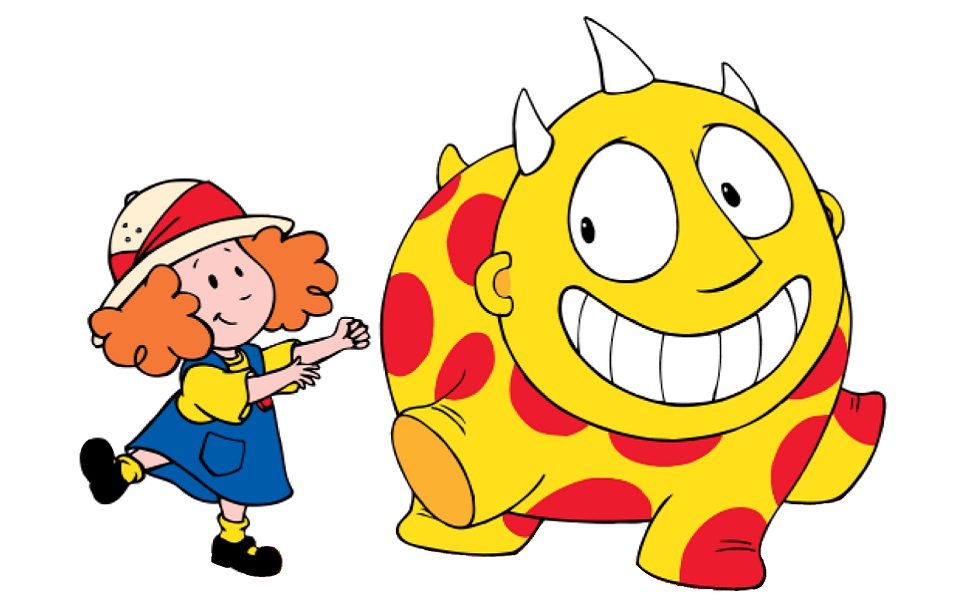 Maggie and the Ferocious Beast is a long-running children's show in Nick Jr. (in the United States, it has other homes in other countries). Maggie (voiced by Kirsten Stone) is an imaginative and adventurous little girl. She lives in Nowhere Land with her friend, the tame Ferocious Beast. Thy explore their world and make lots of friends along the way.
Cosplaying as Maggie is very easy! You start with a pith helmet and some red ribbon to make it look just like Maggie's. Add a curly orange wig under that and you've got most of her most notable costume pieces all set! After that all you need is a yellow t-shirt, denim dress, yellow socks, and black Mary Jane shoes. There are, unfortunately, no Ferocious Beast plush toys as they're super rare. But if you have a little time and some sewing skills, you can certainly make an adventure buddy of your own!