ruby gloom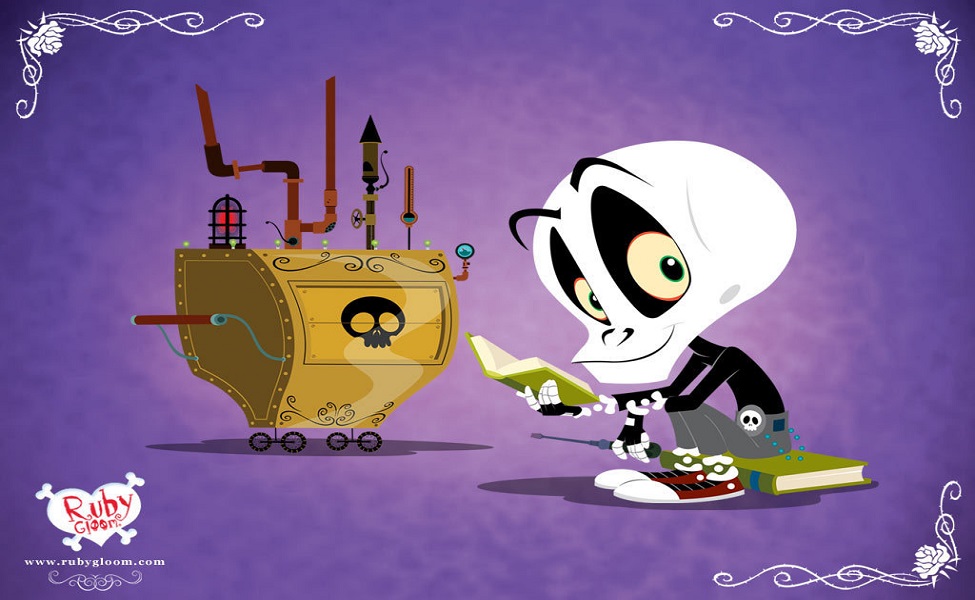 Skull Boy (voiced by Scott McCord) is a character in the cartoon Ruby Gloom. With no clear idea on who his family is, he is in a constant state of change. Some days he believes he is descended from a long line of actors and the next he is descended from astronomers. This leads to many, many costume changes. But through them all, there is one outfit he comes back to and it is this one. Ox blood converse, grey jeans, a teal belt with large skull belt buckle, a black turtleneck, and fingerless gloves.
Cosplayers can opt for a full mask like the one pictured – one that's more silly than scary just like Skull Boy himself – or they use makeup and/or prosthetics to achieve the character's bony appearance.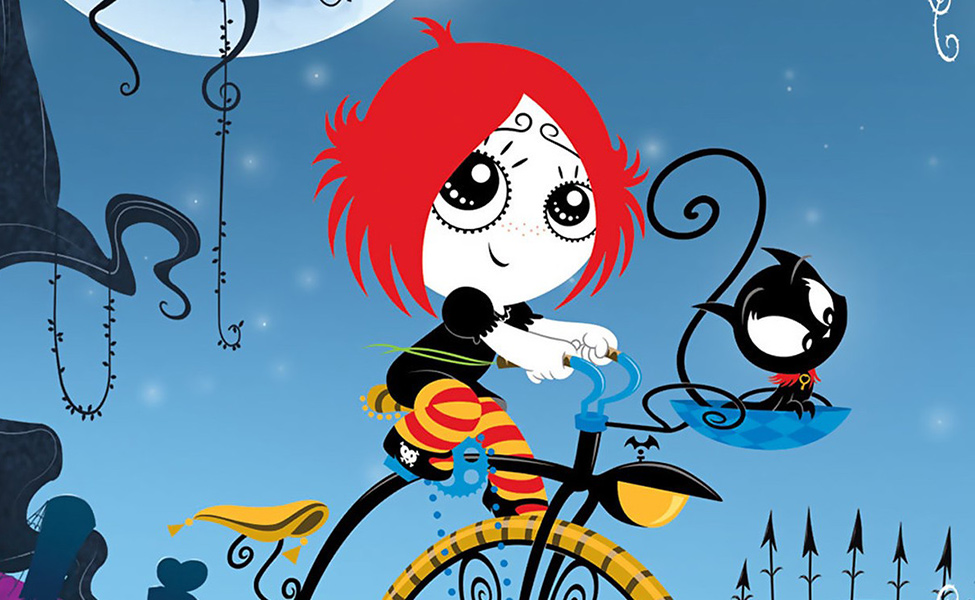 Ruby Gloom is a young girl who, despite her dark goth style and gloomy last name, can find happiness anywhere. Her personal mantra is "Look on the bright side", especially when her friends are losing focus. Ruby is accompanied by her pet cat Doom Kitty, who as free run of the mansion and knows everything that goes on there.