Sarah-Nicole Robles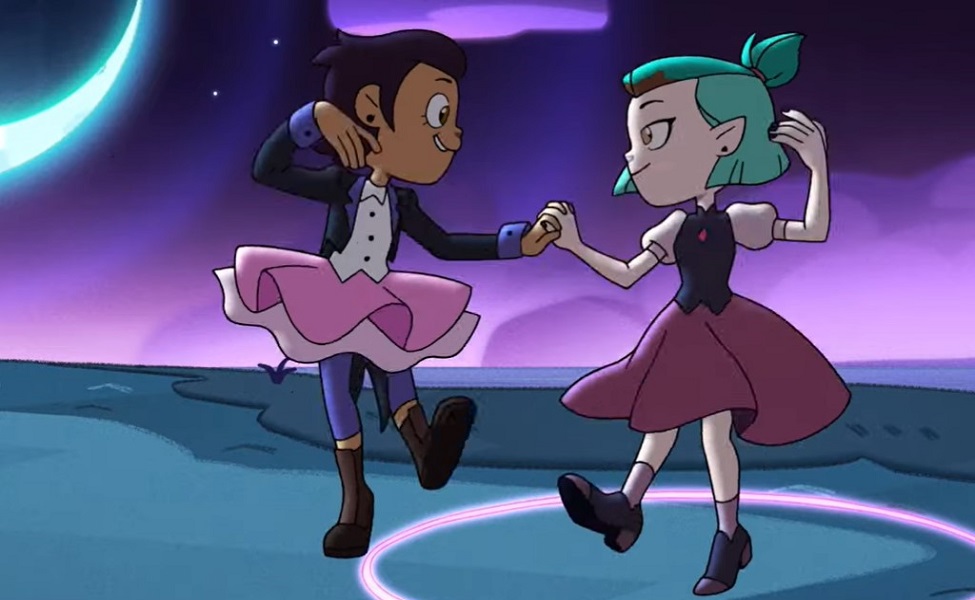 The Owl House is set in a magical, fantastical world. And prom – I mean Grom – is no exception. Instead of loud music and the fanciest dresses the kids have ever worn, though, the students of the Boiling Isles have a terrible monster to contend with. And, of course, their worst nightmares. Thankfully Amity and Luz don't have to go through it alone!
Luz (voiced by Sarah-Nicole Robles) rocks a  Grom outfit as unique as she is. Thankfully you don't need to know magic to put together a cosplay of the look!
Start with a short, dark wig and add in some clip-on earrings. A white bow tie, white button up shirt, and black tuxedo jacket get the look started. Luz's jacket has blue lapels and cuffs which is a hard detail to find pre-made. But some blue fabric paint will copy the look nicely.
Finish off her outfit with some blue leggings, a pink tutu, and black boots. Voila, you're all set for your own spooky Grom night fun!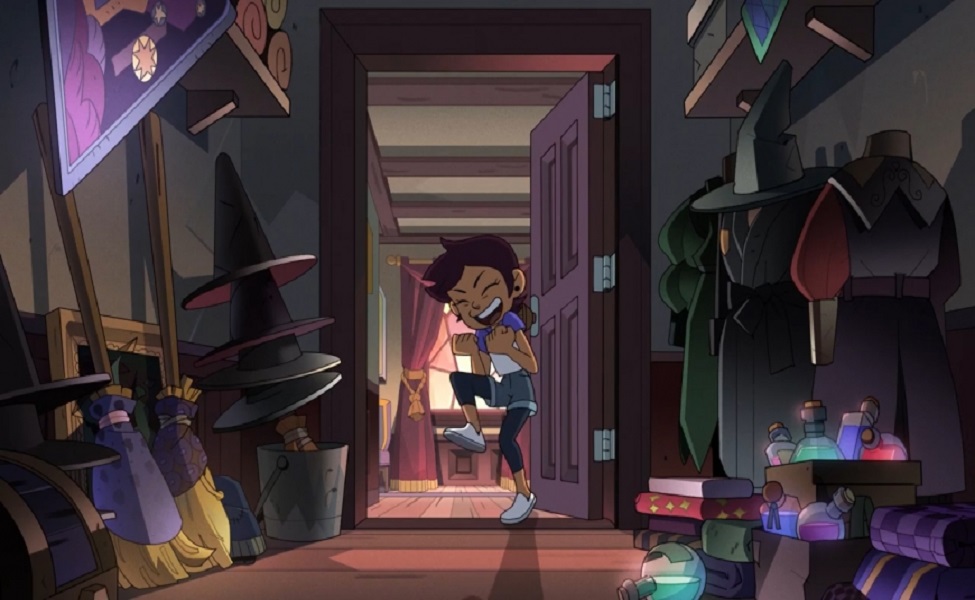 Luz Noceda (voiced by Sarah-Nicole Robles) is the 14 year old main character of Disney's The Owl House. She enjoys the creepier and odder things in life which alienates her from the kids at school. It makes her perfect for the Owl House, however.
She dresses casually in slip-on white shoes, black leggings, and a pair of cuffed high-waisted shorts. She also wears a white and bluish-purple hoody with cat ears on the hood. Such hoodies aren't readily available, but fans can achieve the look with Rit dye and a white hoody! Black stud earrings and the Owl staff complete Luz's look. Just be sure to have a handle ready for the staff, as most Etsy sellers only sell the owl topper.