Sean Chiplock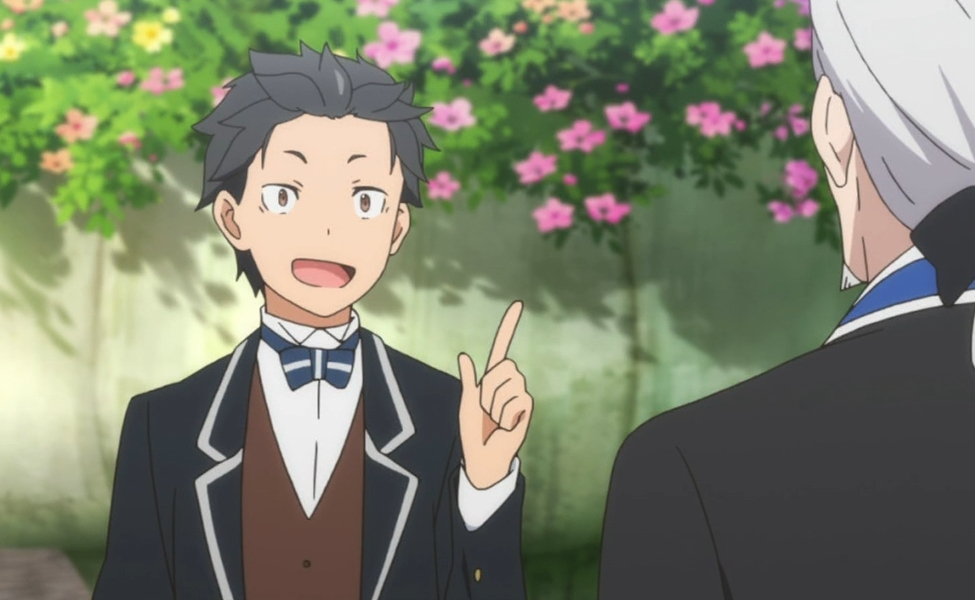 In the anime and light novel series Re:Zero – Starting Life in Another World, Subaru Natsuki (voiced by Koboyashi Yuusuke or Sean Chiplock) is the main protagonist.  Subaru is transported from a convenience store in Japan to a fantasy world where he becomes a knight to the half-elf Emilia.  Subaru typically wears the tracksuit he had on when he was brought to this new world, however he also has a butler's uniform he wears while serving at the Roswaal mansion.  A standard butler's costume will help to achieve this look, especially if you take the time to carefully outline the lapels with some standard grey fabric paint.  If you don't like the look of a multi-striped bow tie, you could also use a plain blue one and paint a single stripe across it once it is tied.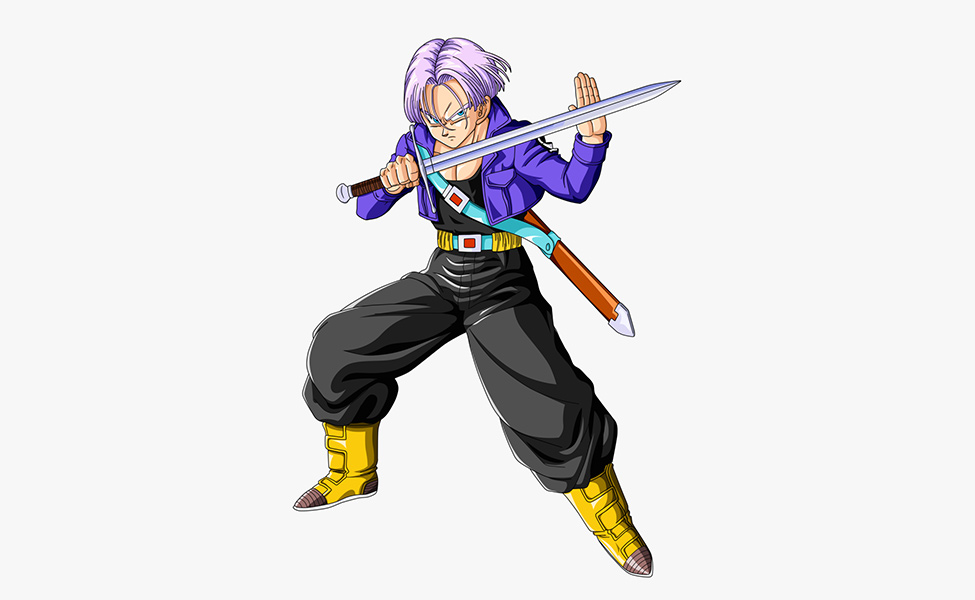 The Dragon Ball franchise is epic and sprawling. Timelines criss cross and interweave among different movies and shows and written formats. And from that tightly woven web comes Future Trunks. With an entirely different life and experience set from the original Trunks, he is a unique character with a wildly different approach to things that his counterpart.
Most of Future Trunks' costume is very straight forward. Loose black pants tucked into yellow boots and held up with a blue belt. A black tank top beneath a padded blue vest. And lilac hair that you may have to style a little to get just right. But there are a few elements, such as the yellow bunching on his belt or the silver toe tips on his shoes, that you might have to DIY. they're small touches that can really make your cosplay pop, but the costume looks great without them too!