Shock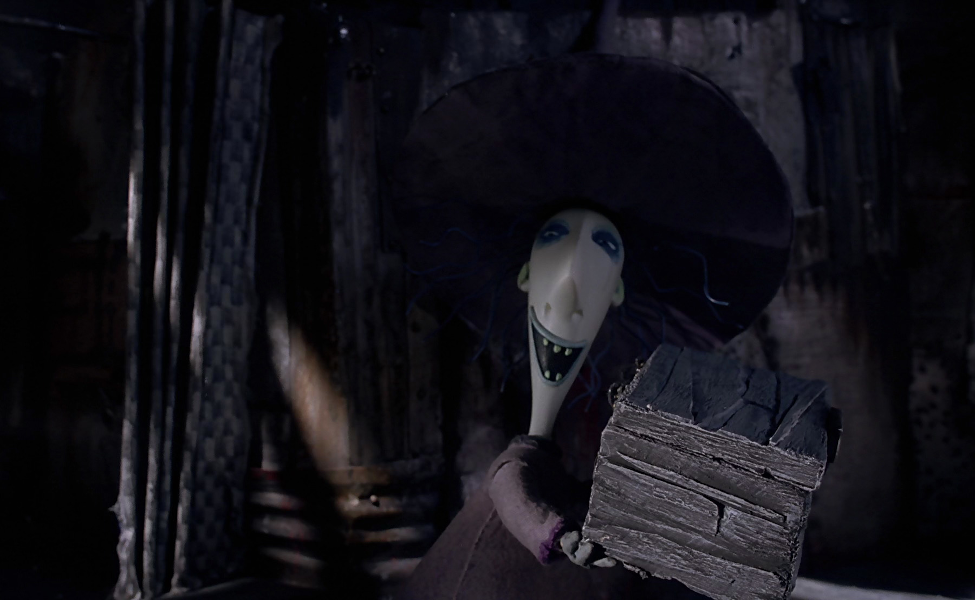 Shock, voiced by Catherine O'Hara, is part of the trio of antagonistic Trick or Treaters in the 1993 movie The Nightmare Before Christmas, along with Lock and Barrel.
She has pale green tinted skin, black eyes, stringy and curly deep turquoise hair with the same color around her eyes, and lighter turquoise on her lips.
Shock has a typical sort of witch costume, with a dusty purple hat with a ribbon, a dress of about the same color depending on the version (Kingdom Hearts has a lighter pinkish dress instead) with a darker purple trim around the collar, hem, and sleeves, and wears a green witch mask to go with her costume.
She has what appears to be grey gloves on, and what looks like black thigh high boots (you can probably go with just regular witch boots instead, with the tights listed above, and have the same effect).