Struan Rodger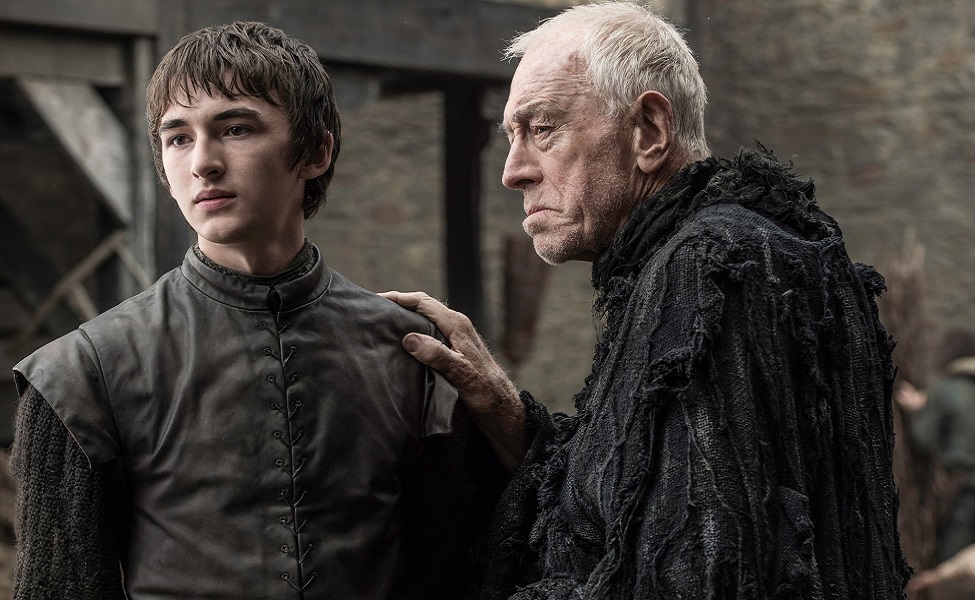 Game of Thrones is a show full of mysterious characters. Few are as mysterious as the Three-Eyed Raven, however. Played first by Struan Rodgers and then by Max von Sydow, he is an ancient wielder of magic even older than he is. Though he walks in Bran's mind – and through the past – he is confined in the roots of a tree and reliant on his ravens to act as his eyes and ears.
The Three-Eyed Raven is ancient enough that his concerns are well beyond the realm of fashion. And, being trapped in a tangle of roots for several hundred years, what clothes he does have are in disrepair. To recreate this look without trekking deep into a cave of your own, start with a black shroud costume. Use black "creepy cloth" wrapped around your shoulders as a shawl to add to the shroud's tattered look.
Black medieval pants and boots go under the shroud while temporary white hair dye gives you the look of an ages-old mystic. Add some branches to your shroud and perch a raven on your shoulder to complete your costume!