the polar express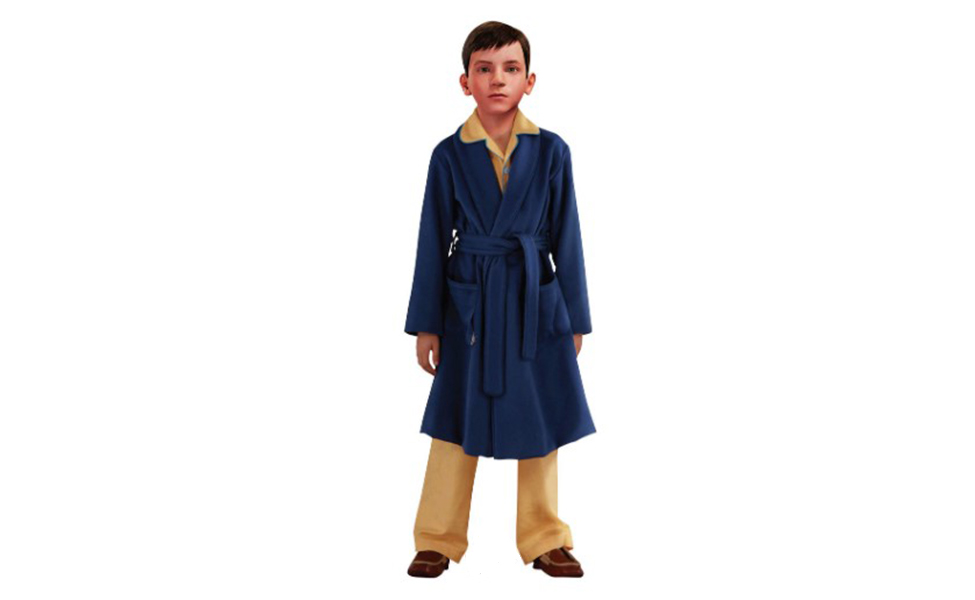 Hero Boy (also known as Chris and voiced by Daryl Sabara as a child and Tom Hanks as an adult) is the narrator of both the book and the movie The Polar Express. Though Chris is losing his faith in Christmas he is still holding out hope for the magic he once felt for the holiday. All it takes is a trip on the Polar Express to reignite the spark.
There are a couple of options when it comes to cosplaying Hero Boy. His yellow pajamas are a little hard to come by so you can either grab a pair of gold pajamas for men or a pair of yellow women's pajamas. Both are fairly unisex in cut so it comes down to whichever would be more comfortable.
Throw on a blue robe and slip into a pair of brown leather loafers. Grab your ticket and you're ready to ride The Polar Express!