Weiss Schnee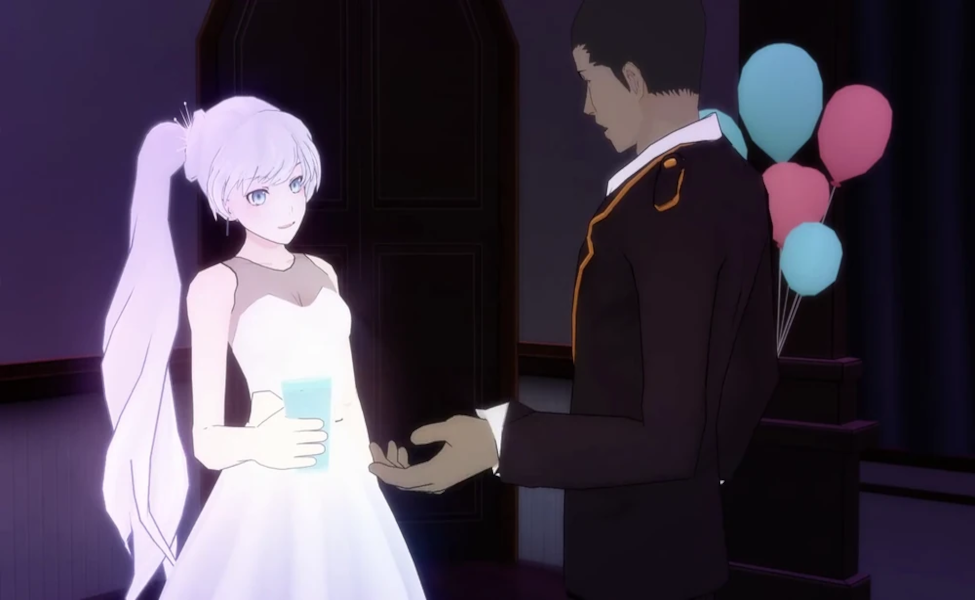 Weiss (voiced in English by Kara Eberle and in Japanese by  Yōko Hikasa) is one of the main title characters of the animated series RWBY.
This is the formal dress outfit that she wears in the episode 'Dance Dance Infiltration' in Volume 2.
Weiss has long white hair, worn up in a side ponytail and topped with a spiked hair piece. She has blue eyes, one with a light scar across it, and she's wearing long thin bar earrings. For her formal outfit, she has a white dress with side cutouts and a mesh strap top, and she wears white pumps to finish off the look.