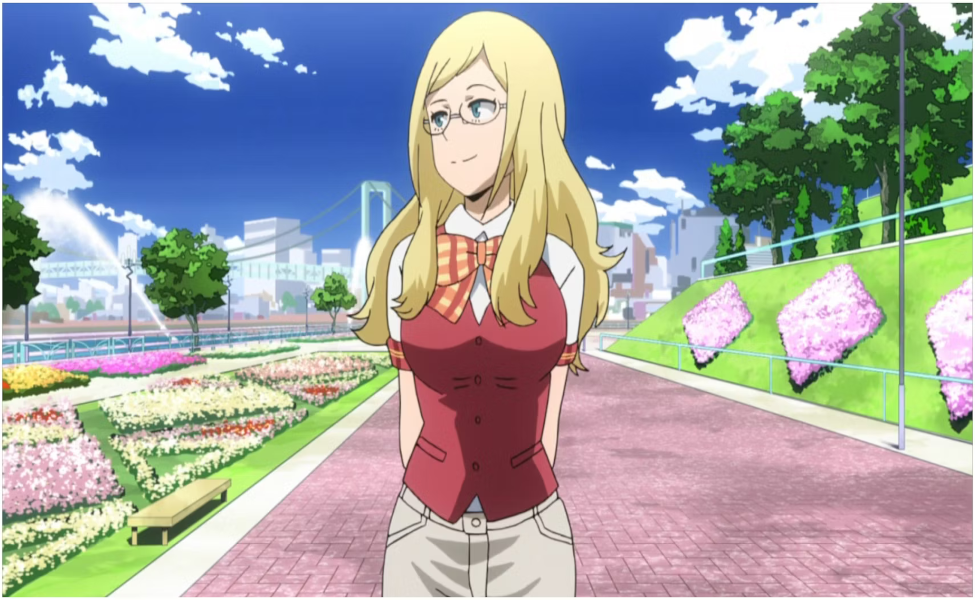 Melissa (voiced in Japanese by Mirai Shida and in English by Erica Mendez) is one of the main characters in the first movie in the My Hero Academia franchise, Two Heroes.
She is the daughter of Professor David Shield and is also an inventor herself, offering her assistance and inventions to Izuku and the others throughout the course of the movie. She is seen again later in the manga.
Melissa has tealy-blue eyes that she wears frameless glasses over, and wavy golden yellow hair. Her main outfit consists of a white button-up shirt with an orangey-yellow gingham collar bow and matching trim on the sleeves, a dark pink fitted vest, an off-white pair of capri jeans, long dark pink gingham socks, and brown slouch boots. She also wears a thin brown strap watch.