Zelda Fitzgerald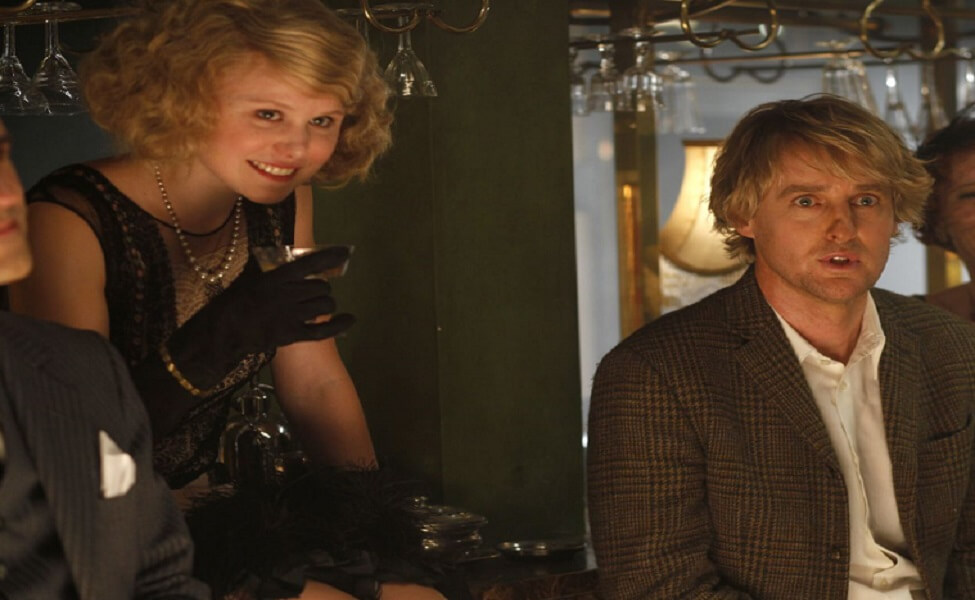 Zelda Fitzgerald (Alison Pill) is a character in "Midnight in Paris." Based on the real-life wife of author F. Scott Fitzgerald, Zelda is a fun-loving party girl who's always decked out in lavish clothing and opulent jewelry.
Ashley
Geek girl with a love of film, comic books, history, retro fashion, and her proverbial zoo of dogs, horses, and snakes.
Related Posts
In Peaky Blinders, Thomas "Tommy" Shelby (Cillian Murphy) is the leader of a gang in 1920s Birmingham England. After he returned from World War I, where he was a decorated Sergeant Major, Tommy was disillusioned with war and determined to move the Shelby Family up in the world whatever it took.

In the film "Leatherheads," Lexie Littleton (Renee Zellweger) is the spitfire reporter and love interest of the two main characters, who's tasked with discovering if the "too good to be true" college football star is all he's cracked up to be. Her wardrobe is befitting to a professional woman in the 1920's.

Lady Rose MacClare (Lily James) is the wild, rebellious great-niece of Violet Crawley, the Dowager Countess of Grantham, on Downton Abbey. Despite her upbringing, she is a open and free spirited, which leads her astray at times. Her wardrobe is glamorous, bright, and flashy, reflecting her bubbly personality and charm.

On Downton Abbey, Lavinia Catherine Swire (Zoe Boyle) was the child of a solicitor and Matthew Crawley's fiance. When Matthew became paralyzed in the war, he tried to spare Lavinia an unhappy life with him and calls off the wedding, but she wishes to marry him despite that. Prior to dying from Spanish Flu, Lavinia proves herself to be self-sacrificing and fiercely loyal.

In Chicago, Roxie Hart is the main character who ends up at Cook County Jail for murdering her lover. Portrayed by Renee Zellweger in the film adaptation, Roxie is an aspiring singer and showgirl who finds fame and stardom during her jail time. To distinguish her from her villainous rival, Velma, she is blonde and frequently seen in white costumes, which contrast will Velma's dark hair and black costumes.

In The Aviator, Howard Hughes has a brief flirtation with Thelma (Josie Maran), the cigarette girl in a supper club. Cigarette girls worked in speakeasies and clubs during the 1920's, offering cigarettes, cigars, or other novelties from a tray they carried around their neck. Similar to a cocktail waitress, this tipped position was given to young, attractive women who were typically dressed similar to saloon girls, flappers, or burlesque dancers. Due to their portrayal in film, cigarette girls became a staple and grew in popularity until the end of Prohibition, when they moved to public nightclubs. Thelma's outfit is similar to a belly dancer and can be achieved with similar clothing, though the belly dance skirt will need to be cut to the appropriate length. Cigarette trays are an expensive vintage item now, but they can be easily made with a shallow box and some ribbon.