Search Results for princess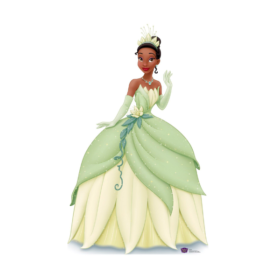 …ana (Anika Noni Rose) is the protagonist of the Disney animated movie, The Princess and the Frog. She works as a waitress with big dreams of opening her own restaurant to serve her homemade beignets and gumbo. She meets Prince Naveen as a frog, and when she kisses him, she turns into a frog as well! Together they journey off to find a solution while falling in love along the way. After outsmarting Dr. Facilier, they marry and become human again, f…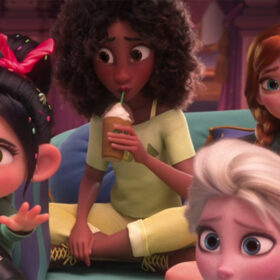 …In Wreck It Ralph 2: Ralph Breaks The Internet, Vanellope Von Schweetz encounters her fellow Disney princesses. Princess Tiana (voiced by Anika Noni Rose) wears pajamas for the slumber party featuring a light green and yellow ensemble. The shirt references her hometown of New Orleans. A Starbucks drink makes for the perfect prop! You can the guide for her waitress outfit here….

…s. And some, like Barbie as The Princess and the Pauper have a huge fan following. For good reason, too! The songs (where Barbie is voiced by Melissa Lyons) are catchy and Barbie herself (voiced in speaking parts by Kelly Sheridan) is an inspiration. If you want to channel your inner Barbie princess – and the good she tries to do – you'll want to start with a pink ballgown. A few examples are included above since a princess rarely has only one dre…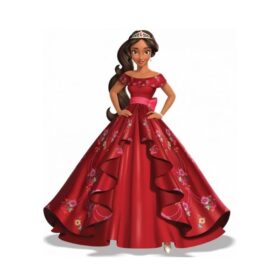 …Princess Elena Castillo Flores is the eponymous star of the Disney Junior show, Elena of Avalor. After saving the magical kingdom of Avalor, she must learn how to reign as its new princess. Voiced by Aimee Carrero, Elena is the first Latina princess in Disney history….

…In Disney's Frozen, the daring and optimistic Anna sets off on an adventure in the hopes of saving Arendelle from an eternal winter. With a sense of determination and a desire to reconnect with her sister Elsa, Princess Anna will meet her fate one way or another. Complete the look with this Princess Anna makeup tutorial….

…Arguably the most hardworking and ambitious of all of Disney's princesses, Tiana (Anika Noni Rose) is the protagonist of The Princess and The Frog. She is a cook and waitress living in Jazz Age New Orleans, with the dream of opening her own restaurant. After a series of misadventures involving voodoo, bayou creatures, and a Maldonian prince, she eventually accomplishes her goal….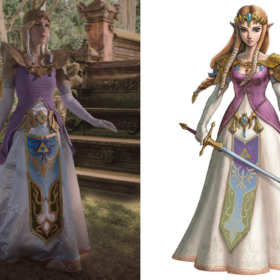 …aleDirect.com! Released in November of 2006, The Legend of Zelda: Twilight Princess is the 13th chapter of The Legend of Zelda series. Somewhat dark in tone as compared to the other Zelda games, the plot follows Link as a young man as he battles Bokoblins, Bulblins, and Fire Bubbles. For this tutorial, we will be exploring Zelda's iconic white dress with its elegant purple overlay, intricate apron, and ornately bejeweled pauldrons. This tutorial i…

…uromachi-era Japan. The only Studio Ghibli film to receive a PG-13 rating, Princess Mononoke was, and still is, extremely popular in Japan, and the US as well. Though the main protagonist of the story is an Emishi prince named Ashitaka, the focus of the film shifts to a girl named San. San, who calls herself "Princess Mononoke", was raised by wolves and, as such, harbors a resentment for humans. (I feel you, girl.) San's costume is that of a sleev…

…In the comic Amethyst: Princess of Gemworld, Princess Amethyst is orphaned at a young age and taken to Earth to be raised in safety. Upon her return to Gemworld, she discovers that not only is she a princess, but that she has powerful magical powers….

…In the Star Wars original trilogy, Princess Leia (Carrie Fisher) is the princess of Alderaan who's captured by Darth Vader, and later by Jabba the Hut. But Leia's not your typical damsel-in-distress, and shows she's not afraid to wield a blaster or even the chains that bind her. Complete her looks by following this Princess Leia makeup tutorial….