Bloodhound Gang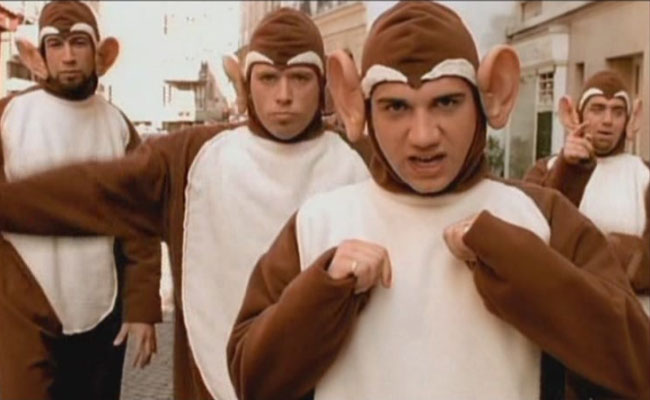 The Bloodhound Gang is a Philly band known for their juvenile lyrics. In the music video for The Bad Touch, they're fittingly wearing monkey suits as they sing about being nothing but mammals.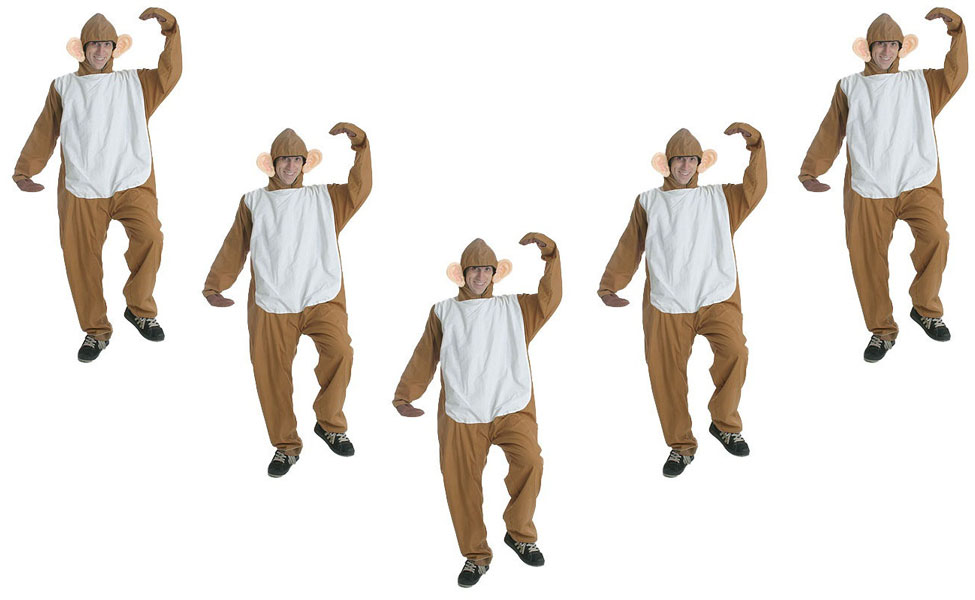 1
About the Author
Tom
On television, film, music, and all the rest.
Related Posts
Valerie Sassyfras is a New Orleans musician who hit mainstream attention when her performance of "Girls Night Out" was featured on the Ellen DeGeneres Show. She sings lines like "I'm horny and I'm lazy" while bending over and clutching her behind. It's only when the YouTube video pans the crowd that we realize she's performing in a backyard for a children's party.

The Aquabats are an American rock band easily identified by their masks and matching costumes. The Aquabats are perhaps most recognized for their comedic persona in which they claim to be crime-fighting superheroes. They even had their own show, The Aquabats Super Show, on The Hub.

A fun-loving orangutan who also appeared in The Jungle Book, but in TaleSpin he wears a Hawaiian shirt, a straw hat and lei, and owns an island nightclub and motel called "Louie's Place", located near but outside the protection of Cape Suzette.

Weird Al Yankovic is a singer-songwriter known for his silly parodies and pastiches, scoring hit singles like "Amish Paradise" and "White & Nerdy". He's also starred film and television with UHF and The Weird Al Show respectively. Put on the glasses and mustache for his 80s look.

Caesar (Andy Serkis) is an evolved chimpanzee who is the main protagonist of Rise of the Planet of the Apes and Dawn of the Planet of the Apes. He is the biological son of Alpha and Bright Eyes, wild chimpanzees from the West African Jungle. After the death of his mother, Caesar is adopted by humans, Will Rodman and Caroline Aranha. Later in life, Caesar leads an Ape Rebellion before going on to rule over the newly formed Ape Colony. When humans are re-encountered, Caesar becomes the liaison between mankind and primate.