Judy Hopps in Zootopia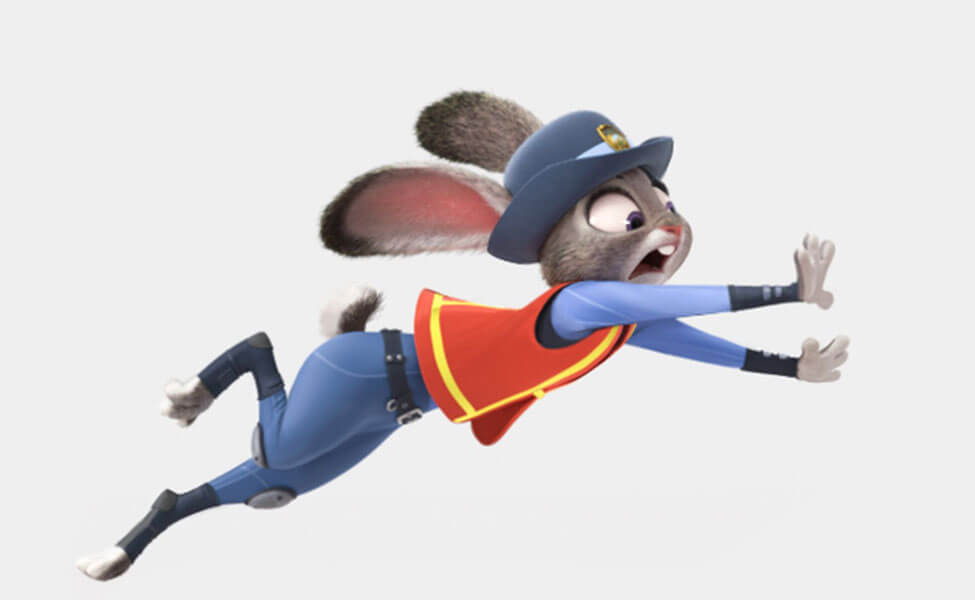 In Zootopia, Judy Hopps (voiced by Ginnifer Goodwin) is a rabbit from the small town of Bunnyburrow who moves to the big city to join the police department. Despite being police valedictorian, she is relegated to parking duty by Chief Bogo due to her diminuitive stature.
There are no comments yet, add one below.