Rosalina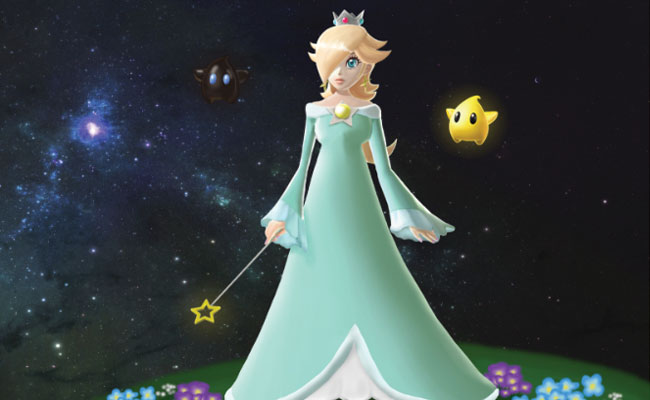 Rosalina is the curator of the spacebound Comet Observatory and adopted mother of the race of Lumas. She first appears in Super Mario Galaxy, where she aids Mario on his quest.
Jack Einhorn
Musician. Roadhog main. Amateur cosplayer. Journalist (?)
Related Posts
Toads are the inhabitants of the Mushroom Kingdom and Princess Peach's loyal subjects. They are generally cheerful and helpful, providing Mario with hints and other information throughout his adventures.

The Tanooki Suit allows Mario all the powers of Raccoon Mario – flight, tail whip, and gliding. But additionally, the Tanooki allows him to take the form of a stone statue and become invulnerable. Introduced in Super Mario Bros. 3, it is one of the most coveted power-ups.

Princess Daisy is the princess of the faraway lands of Sarasaland. Rumored to be Luigi's love interest, she is one of the Mushroom Kingdom gang and participates with them regularly in sports and go-karting.

While Princess Peach is instantly recognizable as Mushroom Kingdom's damsel in distress in many of the Mario franchise's games, her counterpart Princess Daisy is also a frequently appearing character in Mario spinoffs. In most titles, Daisy wears a variation of Peach's dress with slightly different details and in a sunny orange and yellow color scheme. In the various Mario sports games, Peach and Daisy keep their respective palettes, but in athletic wear.

Pauline was Mario's original love interest before Princess Peach was introduced. She is the damsel-in-distress in the arcade game Donkey Kong. She returns in the 2017 game Super Mario Odyssey, now as the mayor of New Donk City.

Dr. Mario is a variation of Mario that appears in the Dr. Mario puzzle games as well as a playable character in Super Smash Bros Melee and Super Smash Bros for Wii U and 3DS. If you want to make a more accurate version of his iconic pill weapon, this guide shows a quick and easy way to do so with household items. White cloth optional for his Smash Bros Cape attack.
There are no comments yet, add one below.