Akeno Watanabe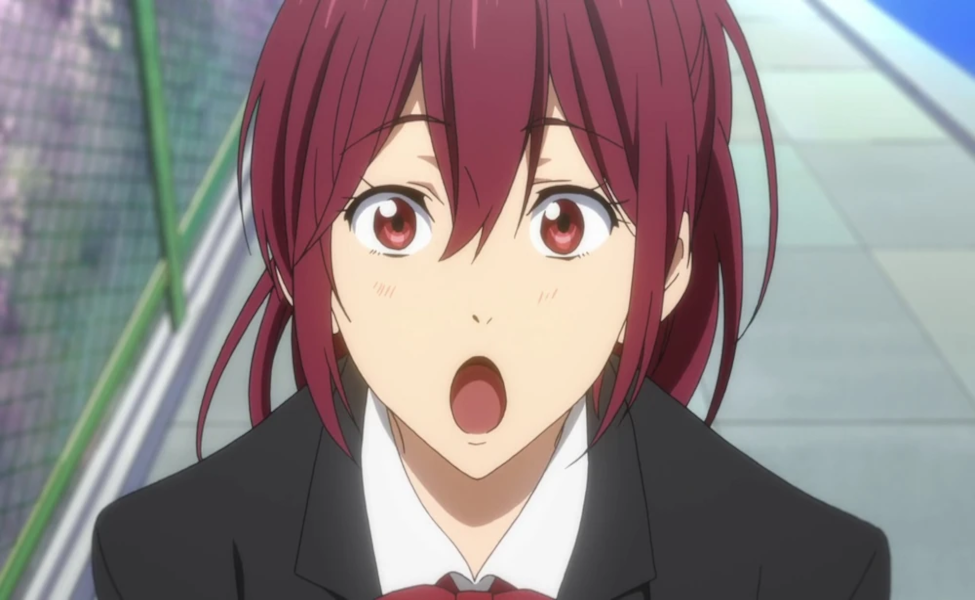 Kou (voiced in Japanese by Akeno Watanabe and in English by Jamie Marchi) is one of the secondary characters in the anime series Free!
She is Rin Matsuoka's younger sister, and despite the familial connection, she does not actually attend the same school as him, instead being part of the Iwatobi High School group. She prefers being referred to as Kou, rather than Gou.
Kou has reddish eyes and wine red hair, just like her brother, but hers is worn long and tied up in a high ponytail with a blue tie. She wears the girl's Iwatobi uniform, consisting of a white button up shirt, a ribbon necktie, and a grey cardigan, all of which are topped by a black blazer, worn with the school's patch on the chest. The rest of it is fairly standard school clothes, with a brown pleated skirt, dark indigo long socks, and blackish-brown loafers.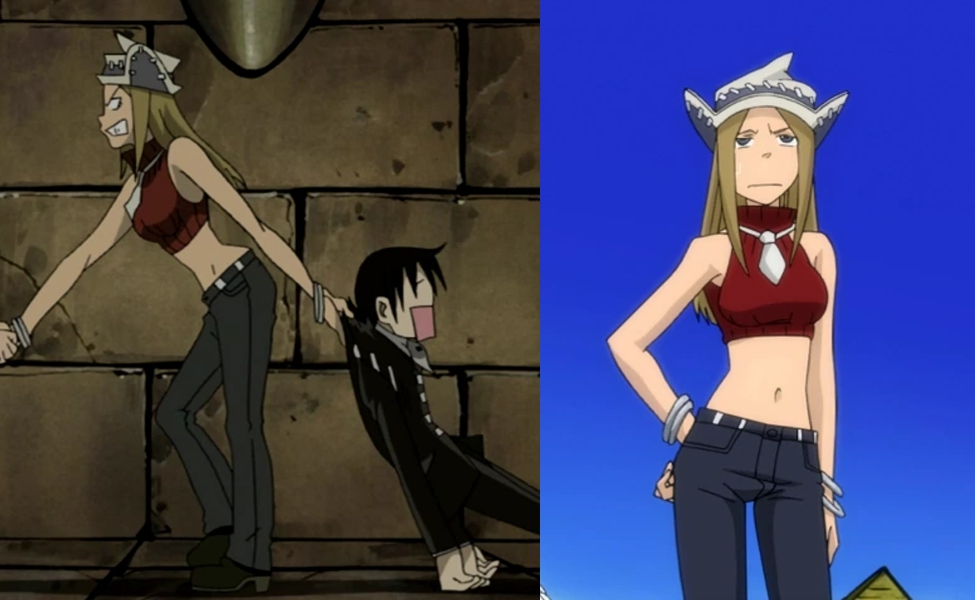 Elizabeth "Liz" Thompson (voiced by Akeno Watanabe in Japanese and Jamie Marchi in English) is a character from the manga and anime series Soul Eater.  She is the elder sister of Patty Thompson and the official weapon partner of Death the Kid.  Liz is a tall, slender woman with honey-blonde hair.  She wears a red crop top and dark jeans, with a white stubby tie and black heeled boots.  To complete her look, you'll need two silver bangle bracelets for each wrist.  Her hat is rather unique, but any denim cowboy hat will get the job done.  She and her sister also wear cropped white jackets on occasion.