Céline Sciamma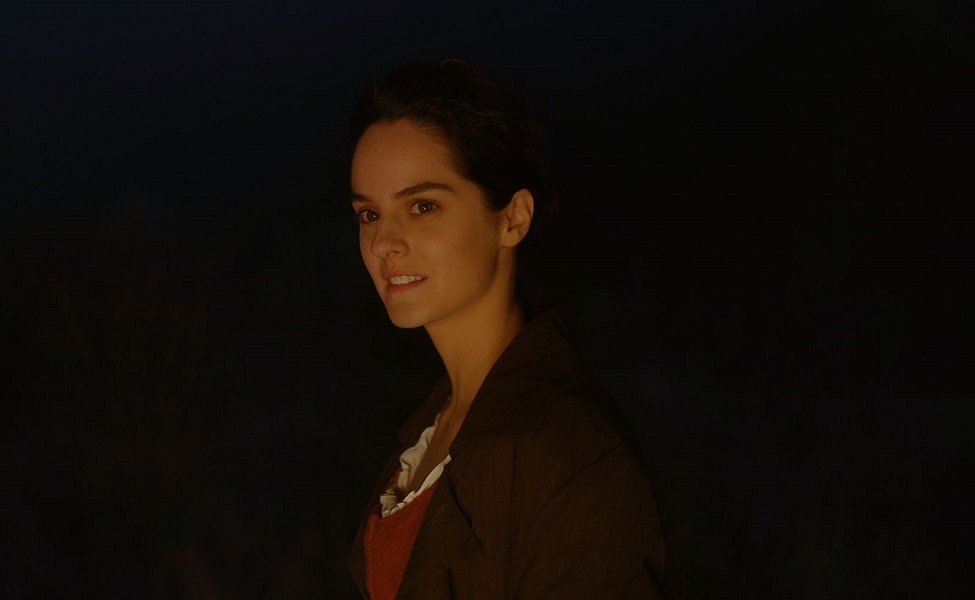 Marianne (played by Noémie Merlant) had one job. She had to observe Héloïse during the day and the paint the reluctant bride's wedding portrait at night. It is a fairly straight forward if unusual approach to a painting. Until the two fall in love, knowing that Héloïse is destined for a wedding she does not want and cannot escape. It's heartbreaking in the way only art can be.
You may not paint like Marianne but you can mimic the gorgeous style of the 1770s. Historically accurate costumes are expensive so the options listed above are meant to get close but won't be perfectly accurate to the movie. Or history.
One option is a custom gown such as the one on the top left. The Etsy listing has a few fabrics to choose from and though none of the fabrics are identical to the movie you might be able to get close. You can also opt for a more affordable gown from Amazon such as the one just below the custom gown and to the right
Another option is to pair a skirt with a long chemise and a corset similar to the stays women at that time wore. The skirt isn't the same dark red as Marianne's gown in the movie but you might get close by experimenting with combinations of bright red and dark blue dye. The dye has to be DyeMore when working with Rit since the skirt listed above is mostly made of a synthetic material. If you already have a cotton skirt in mind you can just grab a bottle wine-colored Rit dye instead.
All three options can be finished off with a brown wig styled into a bun, boots, and a long brown coat. And of course no artist would be complete without her brush holder.