Cornelia Hale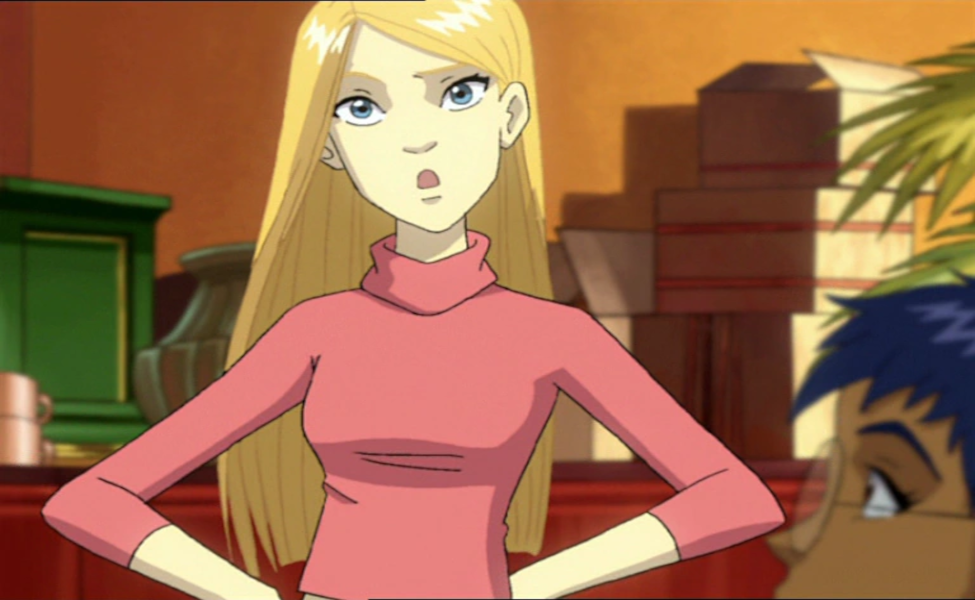 Cornelia (voiced by Christel Kalil) is one of the main characters of the comic/book/cartoon series W.I.T.C.H.
She is the oldest out of all the girls that make up W.I.T.C.H, and the guardian of Earth, with the power of manipulation of plants and other earthy components.
Cornelia has long straight blonde hair and light blue eyes. The outfit we see her in at the start is a cropped peach colored turtleneck sweater, with a long burnt orange skirt topped with a lighter orange belt. She finishes off the outfit with tall magenta boots.