Dana Terrace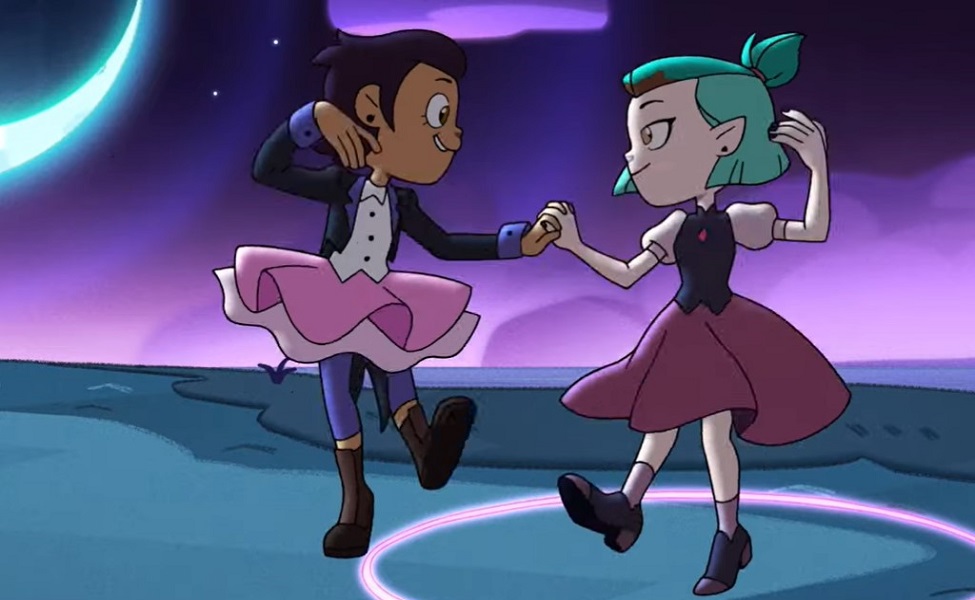 The Owl House is set in a magical, fantastical world. And prom – I mean Grom – is no exception. Instead of loud music and the fanciest dresses the kids have ever worn, though, the students of the Boiling Isles have a terrible monster to contend with. And, of course, their worst nightmares. Thankfully Amity and Luz don't have to go through it alone!
Luz (voiced by Sarah-Nicole Robles) rocks a  Grom outfit as unique as she is. Thankfully you don't need to know magic to put together a cosplay of the look!
Start with a short, dark wig and add in some clip-on earrings. A white bow tie, white button up shirt, and black tuxedo jacket get the look started. Luz's jacket has blue lapels and cuffs which is a hard detail to find pre-made. But some blue fabric paint will copy the look nicely.
Finish off her outfit with some blue leggings, a pink tutu, and black boots. Voila, you're all set for your own spooky Grom night fun!