hourman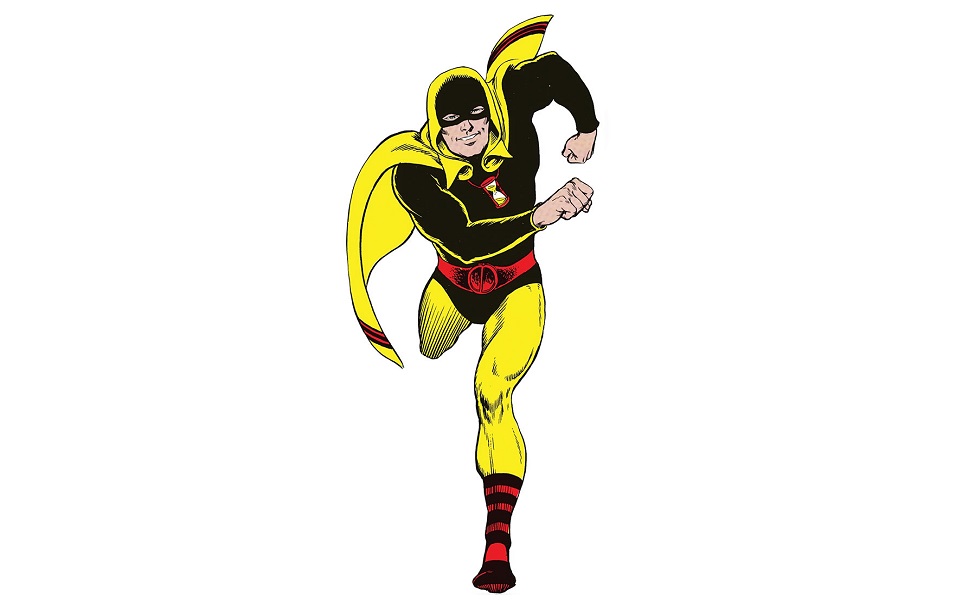 Created by Bernard Bally and Ken Fitch, Hourman first appeared in 1940. He quickly became a beloved character in what would be known as the Golden Age of comics. Originally the mantle was worn by Rex Tyler who gained his powers for one hour at a time through the use of Miraclo.
Rick Tyler – the bearer of the Hourman name since 2011 – has a different look than the one pictured above. But who doesn't love a good Golden Age costume?!
To start you'll need a yellow hooded cape. Hourman's includes a mask that covers his face but that's a bit hard to find. You can closely recreate the look with a black face mask that blends with the shadows inside the hood of your cape. You'll also want an hourglass pendant that you either glue to your cape or fashion into a necklace of some kind.
Under that you'll want yellow compression pants over which you wear a black long-sleeves singlet. Wrap a red belt around your waist like the one pictured above (though you'll have to trim the pictured belt quite a bit once you have it sized properly). Finish off the look with some red boots painted with black stripes and you're ready to go!