Isshin Chiba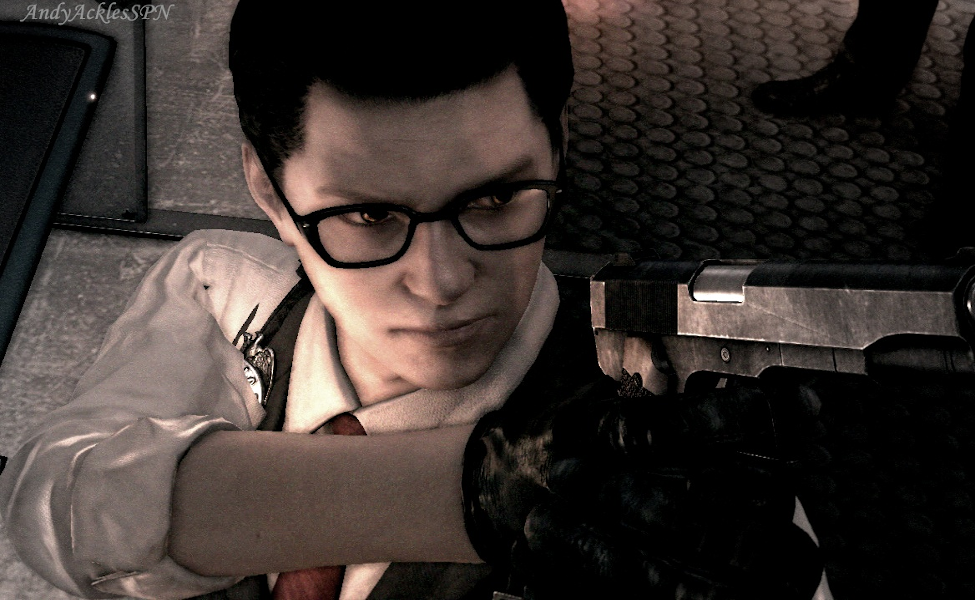 Joseph Oda (voiced in Japanese by Isshin Chiba and in English by Yuri Lowenthal) is from the horror game The Evil Within/Psycho break.
He's part of Sebastian's three man squad, along with Kidman working for the KCPD. Joseph also gets dragged into the STEM system, and becomes greatly affected by the monstrous pull inside of it, being taken over by its force more than once, attacking his friends in the process.
While in a similar style to Sebastian's outfit, Joseph's has a few different aspects to it. His is a more polished looking navy-blue greyish vest over a white button up shirt, with belted dress pants to match the vest, black lace up shoes, matching black leather gloves, and black thick rimmed glasses. He also wears a shoulder holster, and has a tie similar to Sebastian's, though his is held in place with a tie clip.