Jack Vessalius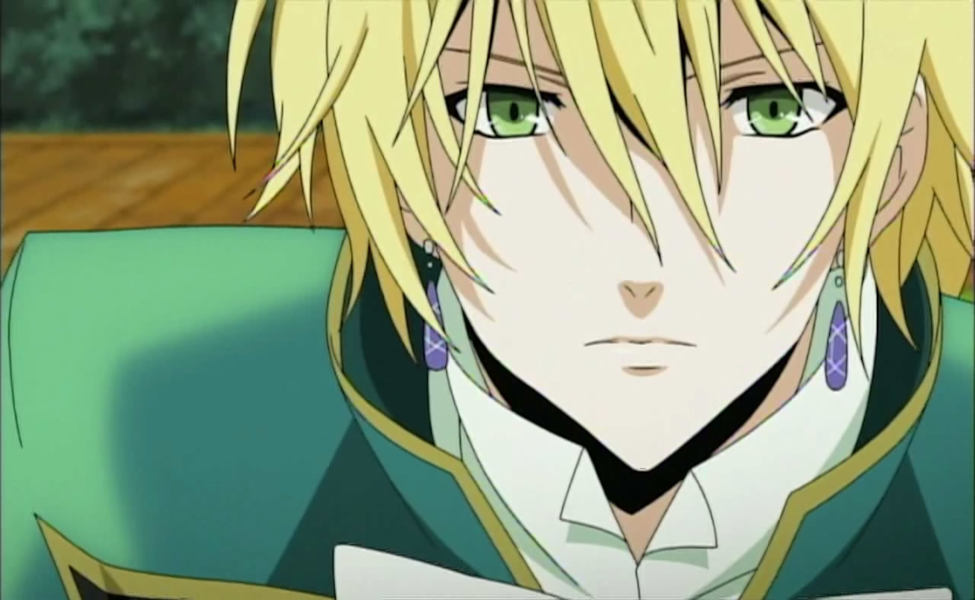 Jack (voiced by Daisuke Ono) is a major plot important character in the anime/manga series Pandora Hearts.
He has major ties into the events of the tragedy of Sablier, as the former best friend of Glen Baskerville. This then lead to him founding the organization of Pandora, which was dedicated to researching the Abyss.
Jack has extremely long light golden hair, worn in a thin braid, his eyes are a light green, and he wears purpley-blue teardrop earrings with white detailing on them. His outfit consists of a white button up undershirt, a black vest, a white cravat, tan pants, black and white spat boots, while gloves, and a voluminous green, black, white, and gold long coat over top of everything. He's also often seen with the pocketwatch that plays 'Lacie'.