sienna contiello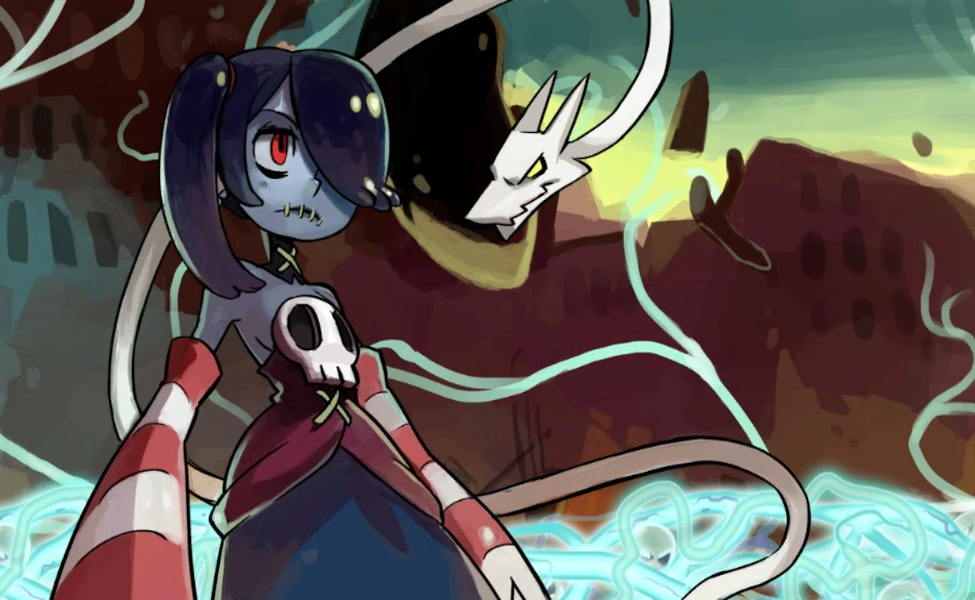 Squigly (voiced in Japanese by Miyuki Sawashiro and in English by Lauren Landa) is one of the DLC characters in the fighting game, Skullgirls.
While her life as Sienna is covered through the backstory part of her story mode, she's seen in the rest of the game modes as her undead form, Squigly. Like Filia, she is connected to a parasite, hers being named Leviathan, and he is the being that is keeping her in a 'living' form. Her fighting style closely incorporates Leviathan, and also uses song in attacks.
Squigly has light blue skin and dark blue hair worn in two pigtails in red ties (I didn't include materials for Leviathan, but may try to make a tutorial later), a stitched shut mouth, and intense red eyes. She wears a low cut dark magenta shirt with scooped sides, a giant cartoony skull over her chest, red and white striped disconnected sleeves with a starry flared base over her hands (one of which is skeletal), her skirt is tight and dark blue, with the same sort of flare at the end, with cutouts circling the base, a pair of red and white striped stockings, and it's finished off with a tall black collar with a white x at the front.