Skuld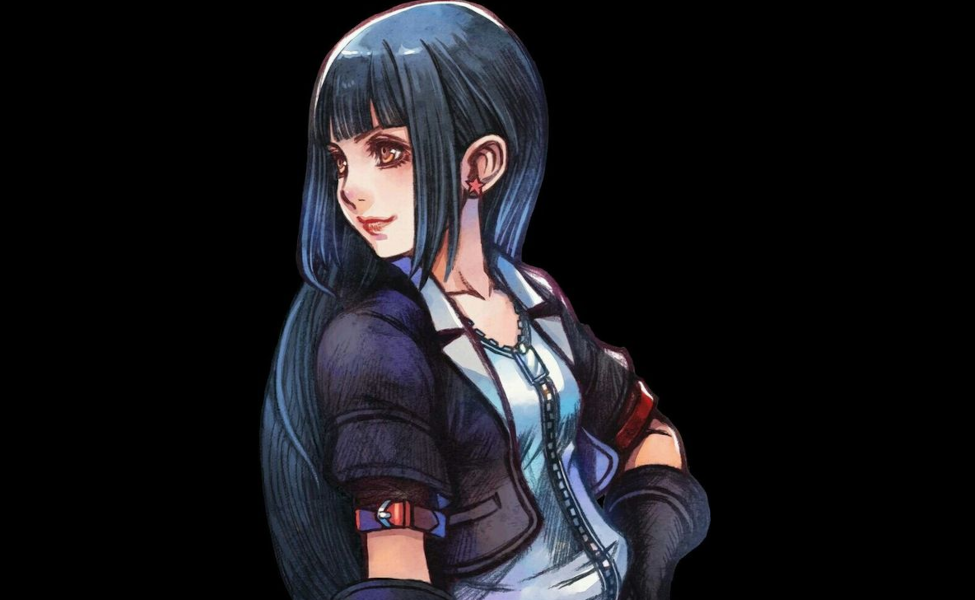 Skuld is a character that is currently only exclusive to the mobile game Kingdom Hearts χ, as part of the larger Kingdom Hearts series, though it is hinted that she may have a much more important connection to things coming up.
She is from the same union as Ephemer(a), and eventually gets recruited as one of the Union leaders after being part of the Dandelions. We don't know all that much about her as a character yet, as she's not featured as much in the game as some of the other major characters.
Skuld wears her dark blue hair in a long hime cut, and has light chocolate brown eyes. She wears a white zip-up vest with a large silver zipper, a cropped black short sleeve bolero jacket with pink straps sitting at the ends. The lower half of her outfit consists of a navy blue pleated skirt topped with two black and silver studded belts, a silver starry chain (stars are pretty prevalent in character designs in this game), black thigh-high socks, and open ankle black boots wrapped with the same belts as the sleeves. The outfit is finished off with black fingerless gloves and pink starry earrings.