Tomoyo Kurosawa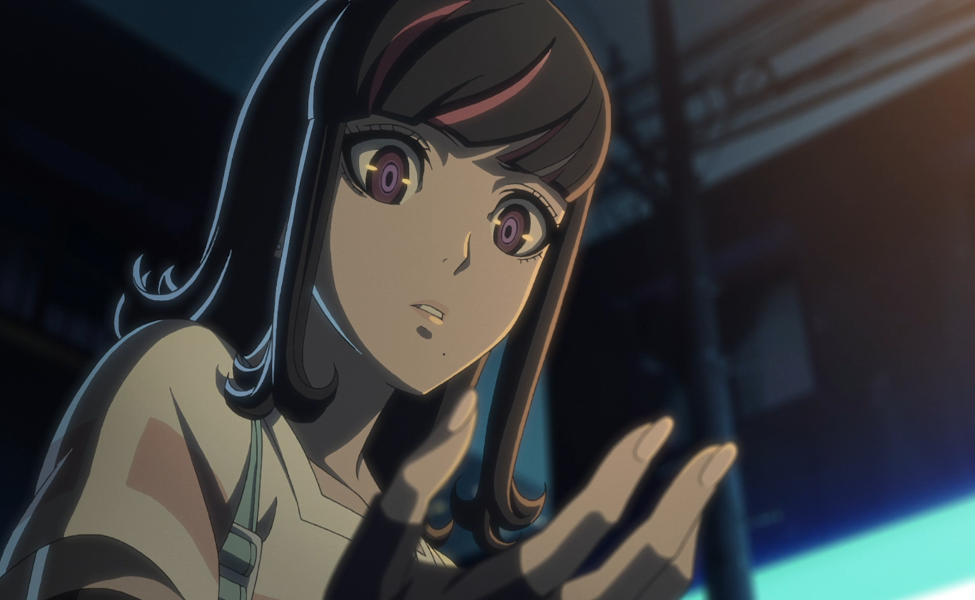 Swindler (voiced in Japanese by Tomoyo Kurosawa and in English by Macy Anne Johnson) is the main character of Akudama Drive, and the main reason that the entire story of the series kicks off in the first place.
At the start she was just an ordinary girl working for the city she lived in, which had a very firm crackdown on crime and criminals, until an innocent mistake threw her headlong into the world of akudamas where she joined their ranks to save herself.
While her appearance does chance rather drastically by the end of the series, at the start she has shoulder length black hair with pink streaks in her bangs and detailed purplish pink eyes.
Swindler's main outfit is rather simple, it's a pink and white zip dress, high fingerless gloves, a blue bracelet, thigh high socks, pink heeled shoes, a small blue backpack, and the digitally linked choker that the other akudamas also have attached to them.