Uki Satake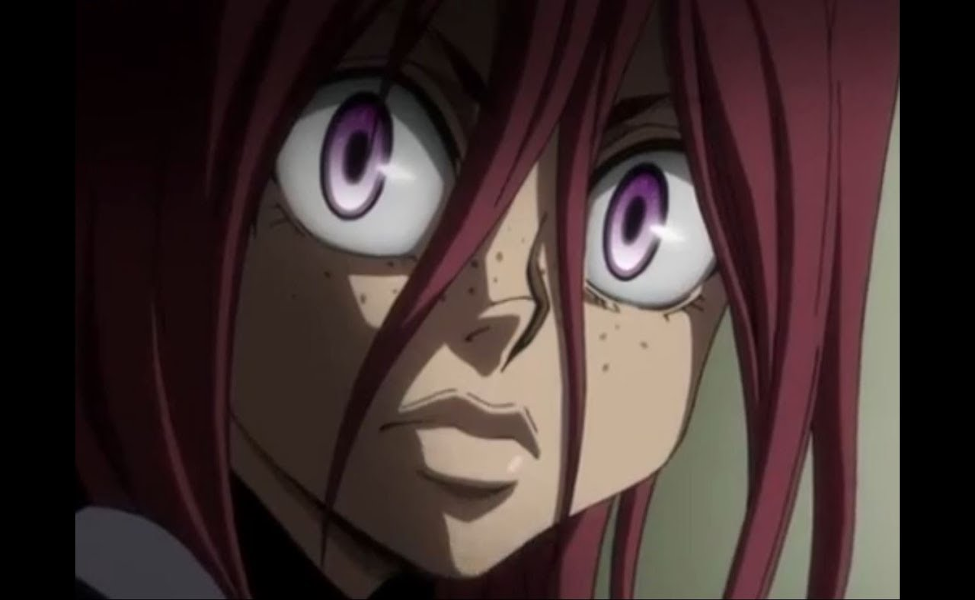 This secondary version of Kite shows up later in the Hunter x Hunter series, and is voiced in Japanese by Uki Satake, and in English by Laura Stahl.
They are a reborn version of the hunter named Kite, and proceeded to continue going by that name, even in a new form. Due to how they were born in this form, they are technically the younger twin of the King of the Chimera Ants, Meruem.
Kite has very long wine red hair that hangs in their face, a large spread of freckles, and identical vibrant pinkish-purple eyes that match their older brother's. The outfit that they wear is very simple, similar in style rather than color to what Kite wore as a human, and is just a plain black turtle neck, black pants, and brown nondescript shoes.