Youko Kita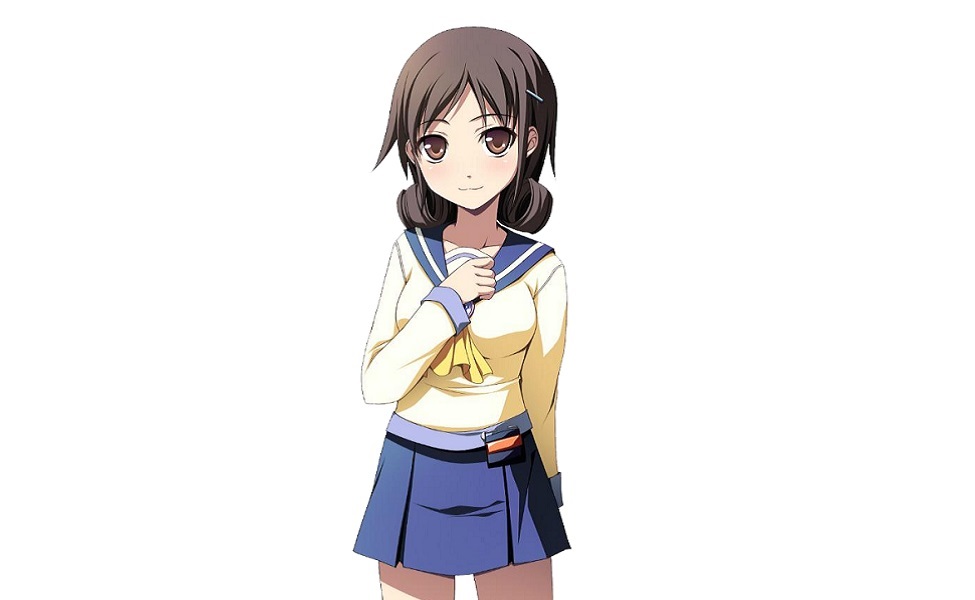 Seiko Shinohara is your average sweet – if silly – school girl. It doesn't save her from the darkening. But it does help her save the girl she loves from meeting the same heartbreaking fate. She is voiced by Miki Honda and Satomi Arai in the video games, and played by Youko Kita in the live-action movie, all of whom capture the sweet, sad nature of Seiko's character.
For this cosplay I opted to go with Seiko's appearance while alive. Unless you are going to a horror convention or an adults-only convention, it is probably best to opt for this version as Seiko's appearance after her murder can be very upsetting for children and other convention attendees.
Seiko wears a pretty typical school uniform: White undershirt with a blue line across the chest (that you will have to paint on), tan v-neck pullover sweater, blue pleated skirt, and white shoes. Her uniform collar is blue with a yellow tie that she decorates with a brooch. She also has long brown hair which she wears with bangs and loops behind her ears. The style doesn't exist on premade wigs so you will have to style the wig by hand.
As a final touch, pin your convention badge at your waist where Seiko wears her nametag!