Tight Pants Jimmy Fallon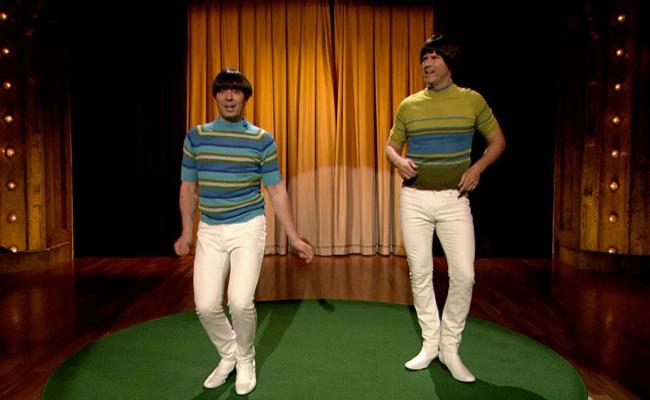 "Everybody's talking about his tight pants." Well it's hard not to talk about or look at Jimmy Fallon's tight white pants especially when he's performing those hip shaking moves. Now, the important question is who wore it better – Will Ferrell or Jennifer Lopez?
There are no comments yet, add one below.