Search Results for princess bride

Princess Buttercup is the heroine of both the book and the movie, The Princess Bride. In the beginning, she has a budding romance with the farm boy, Westley. But then Prince Humperdinck whisks her away to become his bride. Buttercup is headstrong and reluctant, as she is still in love with Westley. At the same time, she is often frightened and impressionable, and her outspoken personality gets her into trouble. Under the guise of Dread Pirate Rob…

…Most people remember Andre the Giant for his role in The Princess Bride. For wrestling fans he is a major part of WWF history. A magnificent presence on his own, Andre didn't need a flashy costume to stand out in the ring. While you may not be able to pull off the height, you can replicate his look with a black singlet, though you should cut one strap off if you want to be authentic….

…In The Princess Bride, Inigo Montoya (Mandy Patinkin) is a Spanish swordfighter who seeks revenge on Count Rugen for the murder of his father, as he will so often remind you: "Hello. My name is Inigo Montoya. You killed my father. Prepare to die!"…

…In The Princess Bride, Dread Pirate Roberts (Cary Elwes) is a pirate with a mythical reputation who is feared across the seven seas for his swordfighting skills. It's revealed that Dread Pirate Roberts is actually a succession of individuals who pass on the name, with farm boy Westley as the latest….

Most people know Robin Wright as Princess Buttercup from the movie The Princess Bride. In 2017's Wonder Woman audiences discovered that Buttercup had transformed into the mighty Antiope. Sister to Queen Hippolyta and aunt to the fearsome Diana, Antiope is the beloved general of the Amazonian warriors. Her own sister calls her the greatest warrior their people have ever known. And without her Wonder Woman would never have become the hero she is to…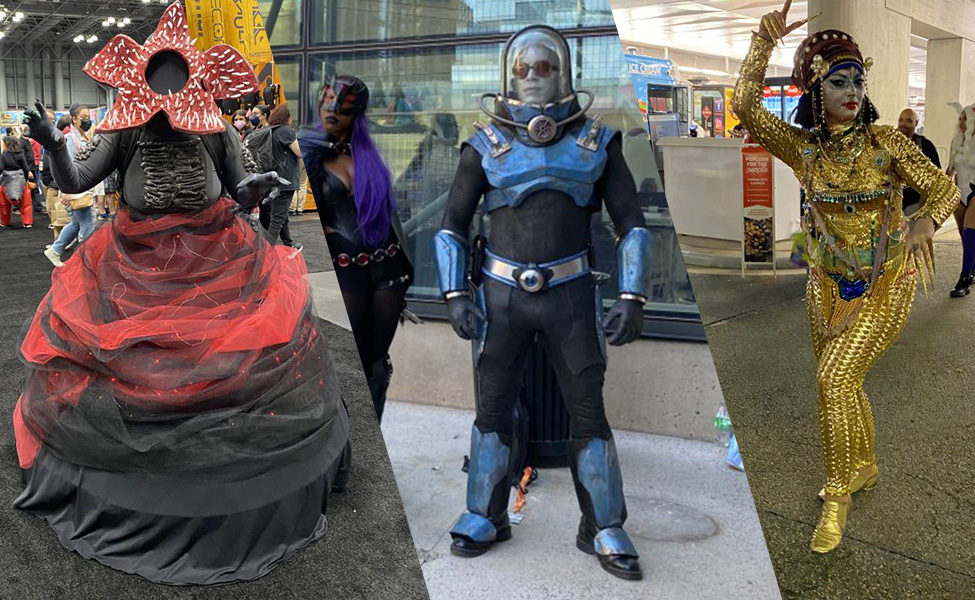 …u killed my father. Prepare to die. Or see more costumes from The Princess Bride. Need a guide to the Spirit World? Look no further than this Botan cosplay from YuYu Hakusho, complete with her flying oar! This group cosplay of Critical Role/The Legends of Vox Machina is a critical hit! This cosplayer is a Barbie girl in a Barbie world. Who else is excited for the new Barbie movie? A creepy and kooky Uncle Fester cosplay from The Addams Family, com…

…iterally) this Halloween with a killer Buffy (see costume) cosplay. 5. The Bride from Kill Bill Sometimes all a girl needs is a killer yellow two-piece outfit and a thirst for revenge. The Bride from Kill Bill (see costume) has both. 6. Katniss Everdeen The Hunger Games series may be finished, but that doesn't mean that Katniss Everdeen (see costume) doesn't still kick some major Panem butt! Also, you can probably make a Katniss costume with lots…

…splay by @obsidian_cosplay. Elias Ainsworth Cosplay from The Ancient Magus Bride. Princess Zelda Cosplay by @christinawinnie. Check out all of our Legend of Zelda costume guides here. Megumin (@sunsetblossom), Satou Kazuma (@andrucymakes), and Yunyun Cosplays from KonoSuba. Dr. Franxx Cosplay from Darling in the Franxx by @orudolphin. Check out our Darling in the Franxx costume guides here. Deku Cosplay from My Hero Academia by @vallerina. Canti C…