Andy from Toy Story 4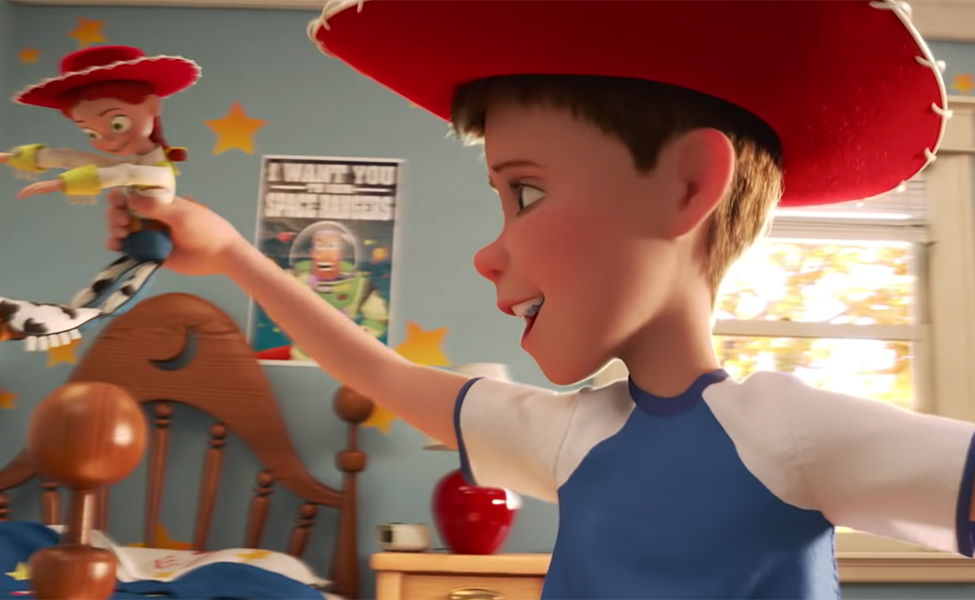 In the flashbacks at the beginning of Toy Story 4, Andy appears as a kid again, but a few years older. He is seen wearing he's red cowboy hat, a blue t-shirt with white sleeves and a darker blue border, blue jeans, and black Converse sneakers. Pixar has made some big leaps since the design of Andy in Toy Story 1.
There are no comments yet, add one below.