Big Boss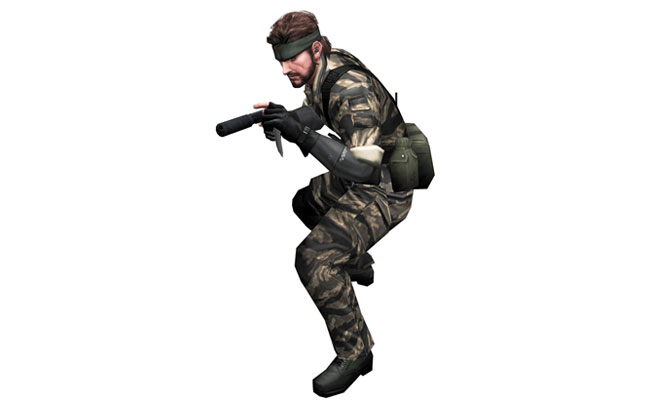 In Metal Gear Solid, Big Boss is also known as Naked Snake, Punished Snake, Venom Snake, or Snake. He's been a covert operative, decorated war hero, and rogue mercenary, making his allegiances as hard to keep track of as his codenames.
About the Author
Tom
On television, film, music, and all the rest.
Related Posts
In Metal Gear Solid, Dr. Hal Emmerich, nicknamed Otacon, was a gifted scientist like his father, possessing a high intellect in computer programming and mechanical engineering. A big fan of Japanese animation shows, especially that of the sci-fi and mecha genres, his hobby also gave him an optimistic inspiration and drive to help create new beneficial technologies and innovations for society with his genius, which was also reinforced with a sense of responsibility and level-headed perspective, especially during his experience of the Shadow Moses Incident.

In Metal Gear Solid, Liquid Snake, real name Eli, also known as White Mamba, McDonell/Master Miller, or simply Liquid, is the leader of FOXHOUND during the Shadow Moses Incident. He is almost an exact double of Solid Snake in terms of appearance, with the only distinguishable feature being his darker skin tone and fair hair color. He also has a tattoo on his left arm, which resembled the Rod of Asclepius, but with a sword in its place and with the words "Temptation Revelation."

In Metal Gear Solid, Revolver Ocelot, real name Adamska (or simply Adam, is an operative of FOXHOUND and an agent of the Patriots. A master of interrogation and a formidable gunfighter, he is often referred to as a "ricochet genius" in regards to his gun fighting skills. A fanatic, he was known for his affinity of Spaghetti Westerns, as evidenced by his choice of weapon and his clothing, duster and spurs, the traditional garb of cowboys. His weapon of choice was the Colt Single Action Army Revolver, which he described as "the greatest handgun ever made."

In the Metal Gear Solid series, Solid Snake is special ops agent who infiltrates enemy installations and disrupts their operations. When he's vastly outnumbered, he'll do whatever it takes to remain stealthy, and isn't above camping out in a cardboard box.

Meryl Silverburgh is one of the main characters of Metal Gear Solid 1 and Guns of the Patriots. She helps Solid Snake during the Shadow Moses incident and commands the Rat Patrol Team 01 of the CID During the Guns of the Patriots Incident and later becomes the wife of Johnny Sasaki.
Stay connected. Don't miss out!
Get new costume guides in your inbox once a month.
And don't worry, we hate spam too! You can unsubscribe at any time.