Solid Snake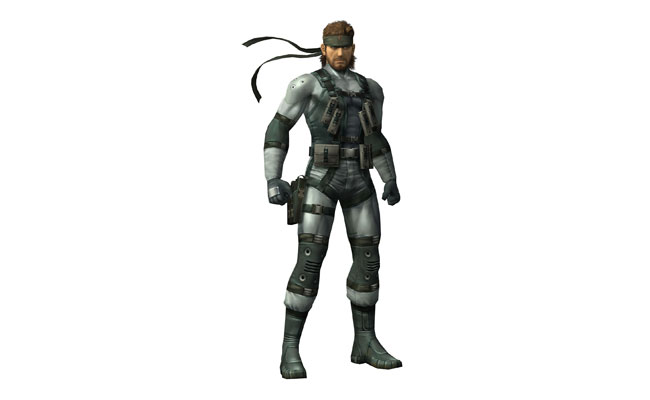 In the Metal Gear Solid series, Solid Snake is special ops agent who infiltrates enemy installations and disrupts their operations. When he's vastly outnumbered, he'll do whatever it takes to remain stealthy, and isn't above camping out in a cardboard box.
About the Author
Tom
On television, film, music, and all the rest.
Related Posts
Dr. Wright made his first appearance in the SNES version of SimCity, guiding new players through a tutorial and giving advice. His design is based on SimCity creator Will Wright, and subsequently makes appearances in Super Smash Bros as a trophy that makes building towers grow from below.

In the Mario & Luigi series, Fawful is one of the main antagonists. He's a mechanical genius with anger issues and poor Engrish. Lord Fawful shows little concern for anyone outside of Cackletta, for whom he shows blind devotion. For this costume, you can cut a small hole in the top of the mask to let a wisp of your hair out, and paint on his massive chompers.

In Super Smash Bros. Ultimate, the Leaf variant of the Pokemon Trainer is a girl whose appearance is based on Pokémon FireRed and LeafGreen. The red and white colors on her hat are inverted and she sports a yellow messenger bag in place of a backpack. She also fights with Wartortle instead of Squirtle, and Charmeleon instead of Charizard.

In Super Smash Bros. Ultimate, Pokémon Trainer is a playable character who has more than a passing resemblance to Ash Ketchum. He can interchangeably battle with his three pokemon Squirtle, Ivysaur, and Charizard.

Alucard is the son of Dracula in the video game and 2017 Netflix series Castlevania. He was first playable in Castlevania III: Dracula's Curse and later was the main protagonist in Castlevania: Symphony of the Night. This guide is based on his appearance in the latter.

Jerome "Doc" Louis is an ex-heavyweight boxing champion and Little Mac's coach in the Nintendo game series Punch-Out!!!. He is also an infamous YouTube Poop meme using a clip of him training Little Mac on a bike and making it look like he is stealing Mac's bike.