Meryl Silverburgh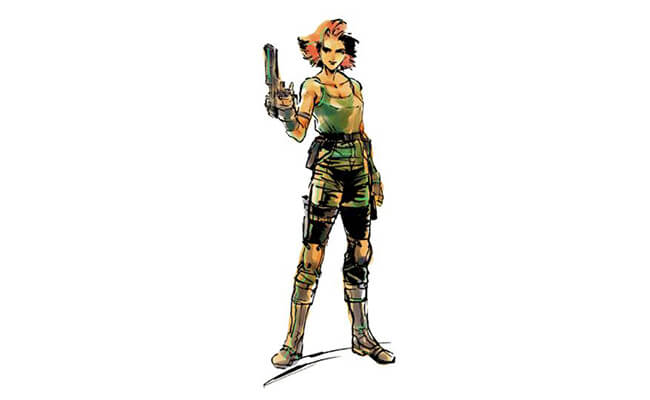 Meryl Silverburgh is one of the main characters of Metal Gear Solid 1 and Guns of the Patriots. She helps Solid Snake during the Shadow Moses incident and commands the Rat Patrol Team 01 of the CID During the Guns of the Patriots Incident and later becomes the wife of Johnny Sasaki.
About the Author
Real Human Bean
Cosplayer, movie buff
Related Posts
Alucard is the son of Dracula in the video game and 2017 Netflix series Castlevania. He was first playable in Castlevania III: Dracula's Curse and later was the main protagonist in Castlevania: Symphony of the Night. This guide is based on his appearance in the latter.

In Metal Gear Solid, Kazuhira Miller is the subcommander of both the Militaires Sans Frontières and Diamond Dogs, and later, the survival trainer of FOXHOUND. He is well-read and possesses a vast array of scientific knowledge.

In Metal Gear Solid, Liquid Snake, real name Eli, also known as White Mamba, McDonell/Master Miller, or simply Liquid, is the leader of FOXHOUND during the Shadow Moses Incident. He is almost an exact double of Solid Snake in terms of appearance, with the only distinguishable feature being his darker skin tone and fair hair color. He also has a tattoo on his left arm, which resembled the Rod of Asclepius, but with a sword in its place and with the words "Temptation Revelation."

In Metal Gear Solid, Punished "Venom" Snake is a mercenary commander who led Diamond Dogs and Outer Heaven as one of Big Boss' most trusted lieutenants. As a medic, he saved Big Boss's life, losing his left arm and right eye in the process, eventually taking on his identity.

In the Metal Gear Solid series, Solid Snake is special ops agent who infiltrates enemy installations and disrupts their operations. When he's vastly outnumbered, he'll do whatever it takes to remain stealthy, and isn't above camping out in a cardboard box.
Stay connected. Don't miss out!
Get new costume guides in your inbox once a month.
And don't worry, we hate spam too! You can unsubscribe at any time.