Kaz Miller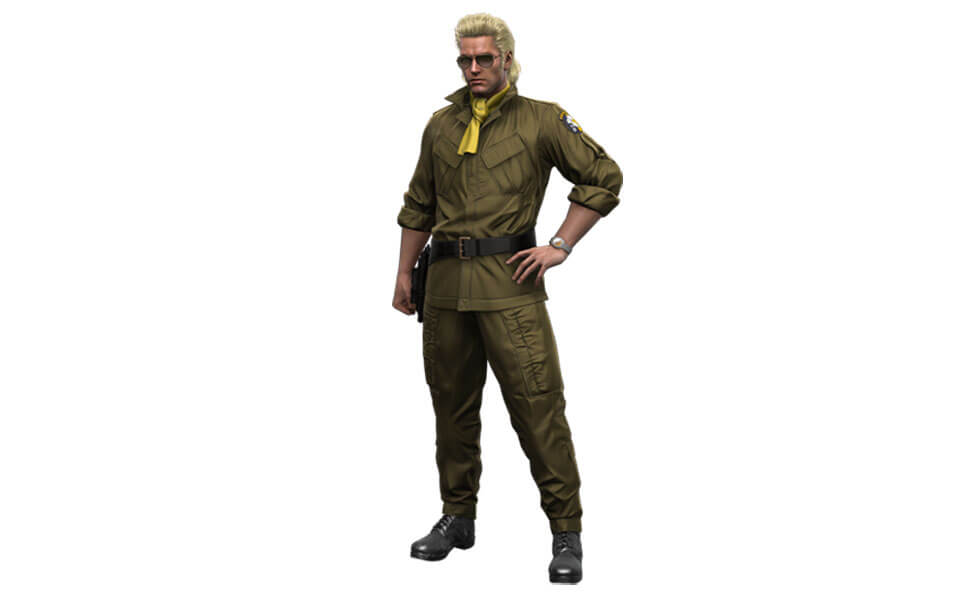 In Metal Gear Solid, Kazuhira Miller is the subcommander of both the Militaires Sans Frontières and Diamond Dogs, and later, the survival trainer of FOXHOUND. He is well-read and possesses a vast array of scientific knowledge.
shadsea
Related Posts
Psycho Mantis is one of the most iconic villains of the Metal Gear series of video games. Psycho Mantis was a member of FOXHOUND led by Liquid Snake who possessed strong psychic abilities and grew up as a child soldier of XOF. He appears as a child in a small but crucial role in Metal Gear Solid V: Ground Zeroes and Metal Gear Solid V: The Phantom Pain as one of the potential controlling forces of the overall story.

Liquid Ocelot was Liquid Snake's doppelgänger and Solid Snake's final nemesis, appearing in Metal Gear Solid 2 as a minor villain and Metal Gear Solid 4 as the main villain. He is an alter ego of Revolver Ocelot caused after fusing with Liquid Snake's arm and engaging in hypnotherapy. In MGS4, he creates the Outer Heaven PMC to take on The Patrots.

In Metal Gear Solid, Liquid Snake, real name Eli, also known as White Mamba, McDonell/Master Miller, or simply Liquid, is the leader of FOXHOUND during the Shadow Moses Incident. He is almost an exact double of Solid Snake in terms of appearance, with the only distinguishable feature being his darker skin tone and fair hair color. He also has a tattoo on his left arm, which resembled the Rod of Asclepius, but with a sword in its place and with the words "Temptation Revelation."

In the Metal Gear Solid series, Solid Snake is special ops agent who infiltrates enemy installations and disrupts their operations. When he's vastly outnumbered, he'll do whatever it takes to remain stealthy, and isn't above camping out in a cardboard box.
There are no comments yet, add one below.
Stay connected. Don't miss out!
Get new costume guides in your inbox once a month.
And don't worry, we hate spam too! You can unsubscribe at any time.