inspector gadget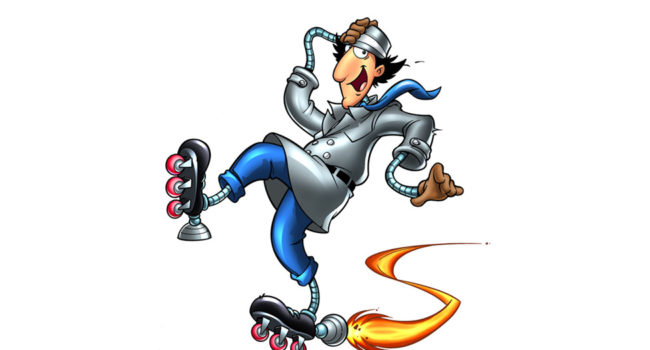 Inspector Gadget is creative, heroic, mild-mannered, determined, brave and kindhearted, although he's also dim-witted, bumbling, gullible, incompetent, clumsy, and clueless. He also has a horrible judge of character and he thinks that the bad guys are his allies and his allies are his enemies.
He loves his niece Penny with all his heart and would do anything to protect her from harm. In fact, whenever he sees Penny in danger, he becomes competent and goes out of his way to rescue her and save the day.
He is generally incompetent and gets on by not only his simple luck, but also Penny and Brain's unknown assistance. Gadget thwarts Dr. Claw's daily schemes, often with secret help from Penny and Brain
In the original cartoon, Gadget has straight black hair protruding from both sides, and a large nose. He wears a light-gray Mackintosh raincoat and trilby hat with a lighter-gray stripe in the middle, blue pants, light-gray shoes, and dark brown gloves.