Oscar Pine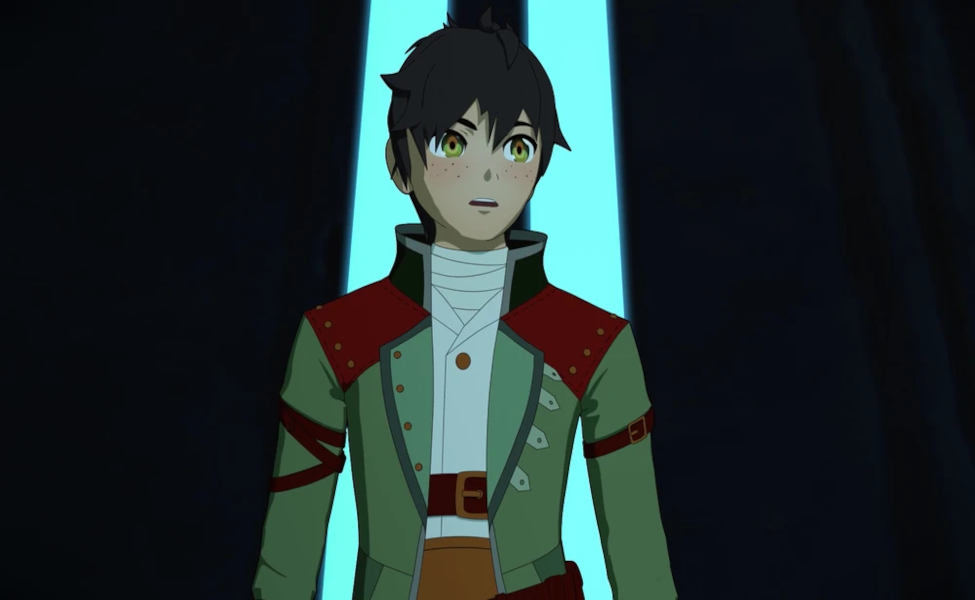 Oscar (voiced in Japanese by Rie Kugimiya and in English by Aaron Dismuke) is a later-series main character in the animated online series, RWBY.
He started off the series as a semi-inconsequential farmboy character, and has now joined the main teams due to his role in Ozma's reincarnation line.
Oscar has short, slightly messy looking black hair, and multicolored hazel-ish eyes, with a splash of freckles all over his face. His outfit has changed drastically over the course of the series, and now he wears a white undershirt with midsection belt pieces and a green long coat with multicolored accents all over it. His pants are simple black slacks, and he wears reddish brown lace up boots with gold tipped toes over the bottom hems. His neck, and presumably going down onto his chest, is covered in thick white bandage wrapping.