Search Results for snow white

…Forever jealous and angry at Snow White for ruining her life, the Evil Queen takes no prisoners. She'll steal your heart and crush it, showing no mercy. This devilish dame occasionally shows her soft side, but don't be fooled – she'll always go back to being evil….

…In Once Upon a Time, Emma Swan (Jennifer Morrison) is a hard-boiled bail bondsperson who learns that everyone in the town is a fairy tale character under a memory curse…including Snow White and Prince Charming, Emma's biological parents. She must put aside her logic and practicality and take a leap of faith to help her son Henry break the curse and restore the memories of the people of Storybrooke….

Rumplestiltskin followed all the people of Snow White's storybook realm into Storybrook, Maine after the evil Queen Regina's vengeful curse. Unlike the rest of them, however, he remembers everything. His true impish self hides behind the thuggish persona of Mr. Gold (Robert Carlyle), the proprietor of the local pawn shop who isn't above using brute force to get his way in Storybrook. Despite his prickly beginnings, the Once Upon a Time series chr…

…by Jeremy Renner) takes her out to see the victim, Banner is loaned a blue snow suit that had belonged to Hanson. Finally, when she confronts Hanson's murderers, she is wearing a long black down coat, black pants, a black belt, a bullet proof vest, black snow boots, and a black beanie. She also has her pistol in a hip holster and has her hair tied up under her hat. The movie Wind River awakened many people to the dangers faced by Native women. You…


…In His Dark Materials, Lyra Belacqua (Dafne Keen) is an orphan girl living with scholars at Oxford. There she discovers a dangerous secret involving Lord Asriel and Marisa Coulter, and soon finds herself in the middle of a cosmic struggle. Lyra, like all inhabitants of her world, is accompanied by her dæmon, named Pantalaimon and who likes to take the form of a snow-white ermine….

…In Game of Thrones, the Night King is the master and the first of the White Walkers, having existed since the age of the First Men. He appears in Bran Stark's visions and faces off against Jon Snow, who cryptically warns the rest of Westeros that "Winter is coming"….

…ith the barest of supplies. Talk about a road trip. 2. Game of Thrones Jon Snow (see costume) and Arya Stark (see costume) could be so great together, but they've been off dealing with their own trials and tribulations. Will they ever be reunited? Only time will tell. 1. Breaking Bad Walt White (see costume) and Jesse Pinkman (see costume) had a great thing going, but greed and pride got in the way of that, in a big way. Here's to what could have…

…ostume) and outlaw gunslinger Hector (see costume) emerge as a force to be reckoned with, scheming for Maeve's escape in between passionate embraces. See all Westworld costumes… 1. Game of Thrones Speaking of power couples, Daenerys (see costume) and Jon Snow (see costume) team up in more ways that one. A power couple for sure, but will it be enough to put Cersei in check and defeat the white walkers? See all Game of Thrones costumes… Need more co…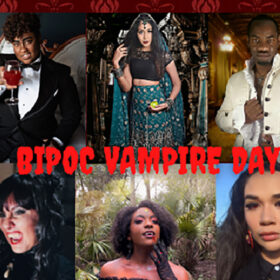 …e always loved vampires, but all the vampires I saw throughout my life had snow-white skin and brightly-coloured eyes, none of which I have, and it made me feel like I could only admire from afar. Inspired by this indirect ostracism, I came up with a desi vampire look to smash those thoughts. I chose a dark green lehenga with matching Indian jewelry to represent the time when sunlight leaves the sky, the time when vampires awaken, and the black la…