Search Results for marvel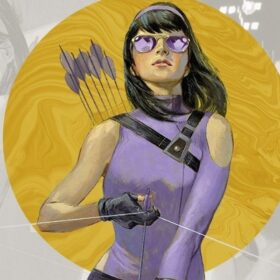 Kate Bishop is a character in the Marvel comics. She fights Russian mobsters alongside her best friend, Clint Barton, where the two of them are both Hawkeye. Not to mention they share the same sarcasm and ownership of Lucky the Pizza Dog. Like Clint, she is a master archer and melee fighter. She is a member of the Young Avengers as Hawkeye in the shared Marvel Universe, where she becomes the third character, yet the first female character, to tak…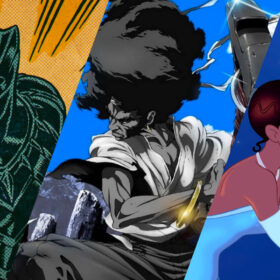 …or simply known as Billy Graham, was an African-American comics artist at Marvel. He is the illustrative genius behind the Black Marvel heroes we know and love, namely Luke Cage and Black Panther. While most of the art for Luke Cage: Hero for Hire was done by George Tuska, Billy initially inked the work and provided the iconic cover art of Luke busting out of his chains. He collaborated with Jack Kirby on the Jungle Action feature for Black Panth…

Marvel fans looking for fantastic costumes have their hands full with WandaVision on Disney+. Every episode brings a new era and new costumes. But the show's sixth episode gave fans the perfect group Halloween costume: the Maximoff family and their friends watching on the other side of the Hex's boundaries! Wanda Maximoff Her '80s mom outfit was cute and her hair was gorgeous! But her comic-inspired Halloween outfit really stole the show. Whichev…

…midsection. Some minor adjustments to both the wig and sword will help to achieve a more accurate look, although are not entirely necessary….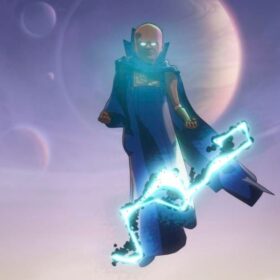 The Watcher (voiced by Jeffrey Wright) is a recurring character in the Marvel show, What If…? on Disney+. He starts each episode by explaining the many realities of the multiverse and introducing himself as the Watcher. He possesses abilities such as energy-manipulation and clairvoyance. But he never shares his origin, as he exists outside space and time, watching the events of different universes unfold. The Watcher never interferes, but when…

Iceman is a hero in the Marvel comics in affiliation with the X-Men as well as Spiderman. His real name is Robert Louis Drake. He is a mutant with the powers to manipulate ice by freezing water vapor. He can also turn his body into ice. Iceman is notable for being openly gay in the more recent X-Men comics. Sew the X-Men logo patch onto the sleeve of the leather jacket. You can use the pale blue face paint on your hands or get a pair of light blu…

Valkyrie is a character in the Marvel Cinematic Universe. Played by Tessa Thompson, she first appears in Thor: Ragnarok. Her actual name is Brunnhilde, though she goes by Valkyrie because she was part of a group of Asgardian warriors called the Valkyries. Before selling Thor to the Grandmaster, she was a bounty hunter on the planet Skaar named Scrapper 142. She befriends Thor and Bruce Banner, ultimately joining the Revengers to defeat Hela. In A…

Karl Mordo (Chiwetel Ejiofor) is an antagonist in Marvel's Doctor Strange. In the comics, he is referred to as Baron Mordo, though a few different characters make up the movie's portrayal. Once a sorcerer, he is a former member of the Masters of the Mystic Arts. At first, he is a student under the Ancient One and a mentor to Stephen. But when he realizes the truth about the Ancient One, Mordo cannot cope, which gives way to his reveal. In a post…

…In the Marvel comics, Leah of Hel is the loyal Asgardian handmaiden of Hela, daughter of Loki. Despite Leah's disdain for the trickster god, he takes a liking to her and is committed to being her BFF. For this costume, you can remove the black lace and replace it with yellow lining for the most authentic look….

…In the Marvel comics and Netflix television series, Daredevil is the alter ego of Matt Murdock (Charlie Cox). He fights crime as a lawyer by day, and as a vigilante by night. As if that weren't enough, The Man Without Fear — as he's called — does this all while blind, relying on his other heightened senses….